I recently published a popular article about setting up a kill-switched VPN on the Mac with PIA (Private Internet Access) and Little Snitch. While evaluating VPN providers, iVPN came up as a potential candidate.
(Be sure to see the update at the end of the article.)
In fact, I was initially pretty confident that iVPN would be my choice. The elegant design of their website gives a good first impression. They are based out of Gibraltar, just down the road from me in Marbella. They offer an interesting "multi-hop" technology. They accept Bitcoin as payment. And, from what I read, they were a Mac-first company. So far, things look good!
I had a few questions, though, and tried using their chat tool which the website reported as online. But after nearly half an hour of looking at this, I just gave up: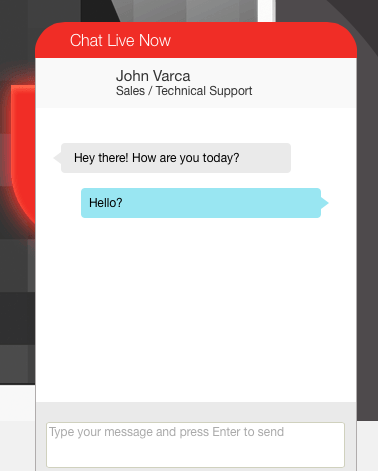 Unfortunately, iVPN don't offer a trial period, but they do offer a 7-day money-back guarantee, and so I felt relatively safe in paying for the annual plan (which provides something like a 40% savings over monthly.) I chose the BitPay option, in order to pay with Bitcoin. The payment processing happened nearly instantly, and within a few moments I received my welcome email with login details.
Installing the iVPN Mac client, it certainly looked better than, say, PIA's client: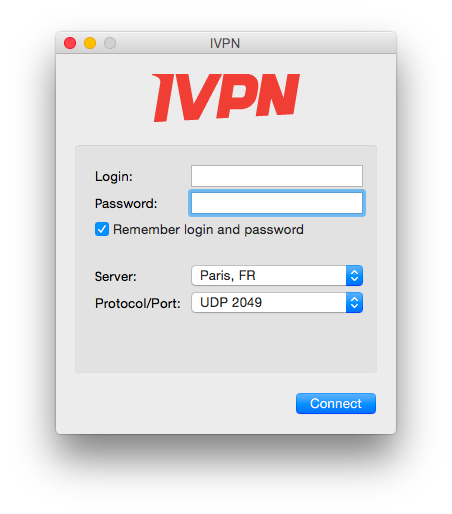 The app seemed to function just fine in terms of establishing a VPN connection, and the data rate was fine. But the UI did behave a bit wonky at times. For example, often when I'd open the app (after being logged in), the main information window continually displayed a spinner, as if it were stuck. The second issue I noticed was that it didn't offer the feature provided by Cloak and PIA to auto-detect the best server for connection. Finally, I found that it didn't offer a kill-switch—which, alone, wouldn't have been a show-stopper, as I found a work around with Little Snitch.
So I finally decided to go with PIA as a VPN provider, and request a refund from iVPN, and this is where things became a bit unpleasant.
Twenty four hours after requesting my refund, I received a to-the-point reply from "John V" stating:
Please provide a bitcoin address where you would like the bitcoin refund sent.
…to which I replied immediately with my bitcoin address.
Three days later, having heard nothing, I followed up to ask if there were any news. Almost seven hour after that I get a follow-up from John:
Due to the manual nature of this process it must be done by upper management. I have forwarded it to the correct person.
Only "upper management" can do refunds? Strange. Anyway, the next day (today) I received a follow-up stating:
The refund request has been submitted to Bitpay, you should receive a refund very soon on the address you specified (normally within 12 hours).
OK, so I'm expecting a refund that might arrive "very soon", but also might take up to twelve hours.
Then a few minutes later, a second email arrives, stating that my refund has been returned:
This is confirmation that a full refund has been processed. The refund has been returned via the payment method you originally paid with.
Great!—looks like it was "very soon" rather than 12 hours! But I check my bitcoin address and discover that, no, the refund has not "been returned."
So I follow up just asking whether I should interpret "has been returned" in this second email to mean, "has been initiated with BitPay", rather than actually "has been returned".
Six hours later, I receive what feels like a slightly-rude reply from John:
I can see the original message outlines the timeframe that should be expected.
I replied to John, explaining that their second message was within that timeframe, and is why I'd asked for a clarification. He replied:
Please allow the 12 hour period since bitcoin is not an instantaneous payment platform. When paying with bitcoin even after the payment it can take up to hours for payments to appear, the refund process may be similar.
Bitcoin is not an instantaneous payment platform? That's, uhm, interesting. Perhaps he means that the "BitPay" platform isn't instantaneous, or maybe he's referring to the fact that multiple bitcoin transaction confirmations aren't instantaneous—but at least the transtion being seen by the network is. Which is obviously what they used to confirm my original payment, since that was processed nearly instantaneously.
As I write this, eight hours have passed and my refund still hasn't arrived. I'm holding onto hope it will arrive in the next four hours.
Compared to the relatively quick support from PIA and the absolutely amazing support from Cloak, the interaction with iVPN support felt relatively slow and markedly unpleansant. Of course, it's easy to mis-judge tone in an email, so perhaps John didn't intend to come across so cold. But in any case, considering the whole experience, I think I made the right choice in not sticking with iVPN.
Update 2015-08-20 — Having read this article, Sam from iVPN reached out. In a very thoughtful email, he explained how BitPay's platform currently doesn't allow for sub-management accounts, and so in fact, only the main administrator (who has access to all the account's funds) can issue a refund, and he explained that BitPay's refund process has been very unpredictable. He also sent a few screenshots of their forthcoming update to their Mac client and it looks very good!
I'm really happy with the response from Sam. Given that, and how good the forthcoming Mac client looks, I would definitely again put iVPN around the top of the list when evaluating VPN providers.