In 2007, I bought my dream house on Georgia's Lake Lanier in Gainesville, intending to spend summers there with the family. Unfortunately, we couldn't travel as often as hoped, and now we need to sell.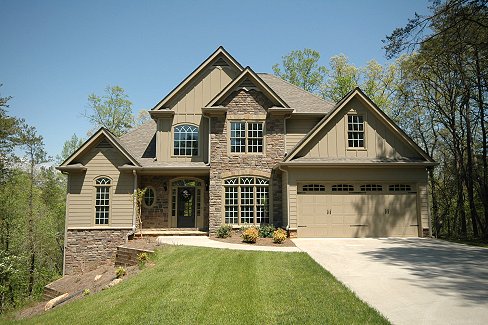 This page provides supplemental information, answering questions I've been frequently asked by interested agents:
Price & Commission — To help it sell fast, I've lowered the price to $455,000, had the interior staged, and have increased the buyer's agent commission to 4.0%
Photos — Photos of the property can be found in this Flickr set, and displayed at the bottom of the page.
Disclosures — You can separately download the Seller's Property Disclosure and Home Owner's Association Disclosure.
MLS Listing — The property is in the FMLS (5576941) and the GaMLS (07499114). The full MLS listing can be seen at the Realtor.com website.
Location — The property is located at 5966 Wellington Avenue, Gainesville, Georgia in the Stratford on Lanier neighborhood.
House Access — Access to the house is provided by a Supra-Lockbox.
Dock — The wooden dock is perfectly usable, but is relatively old. Prior to listing the property, I considered replacing the dock, and got offers for both new and refurbished docks. Living out of state, however, I decided that, rather than attempt to manage the dock replacement remotely, I would instead lower the price by the amount I'd budgeted for the replacement.
Lake access — The walk to the dock from the house is not flat, but also isn't too steep. Elderly owners might consider having a couple of steps put in, but we never needed them. The closest boat ramp is at Bolding Mill, 1.5 miles from the house.
[flickr_set id="72157658121116986″]