If you're blogger on the Mac OS X platform, and like to include images in your entries, you'll likely find ImageWell one of the most useful utilities around.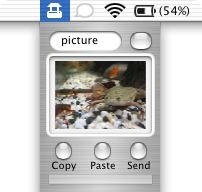 It resides in your menu bar. Dragging an image to the utility can, in one step:
Scale the image to preset configured dimensions
 Apply a shaping mask
Upload the image to your FTP site
Paste the URL to the image on the clipboard
Highly recommended!