The plan this morning called for an exploratory walk around the Refugio Juanar (about 20 minutes from Marbella, direction Ojén), to find and examine the trail that leads from Pico de Juanar to Istán.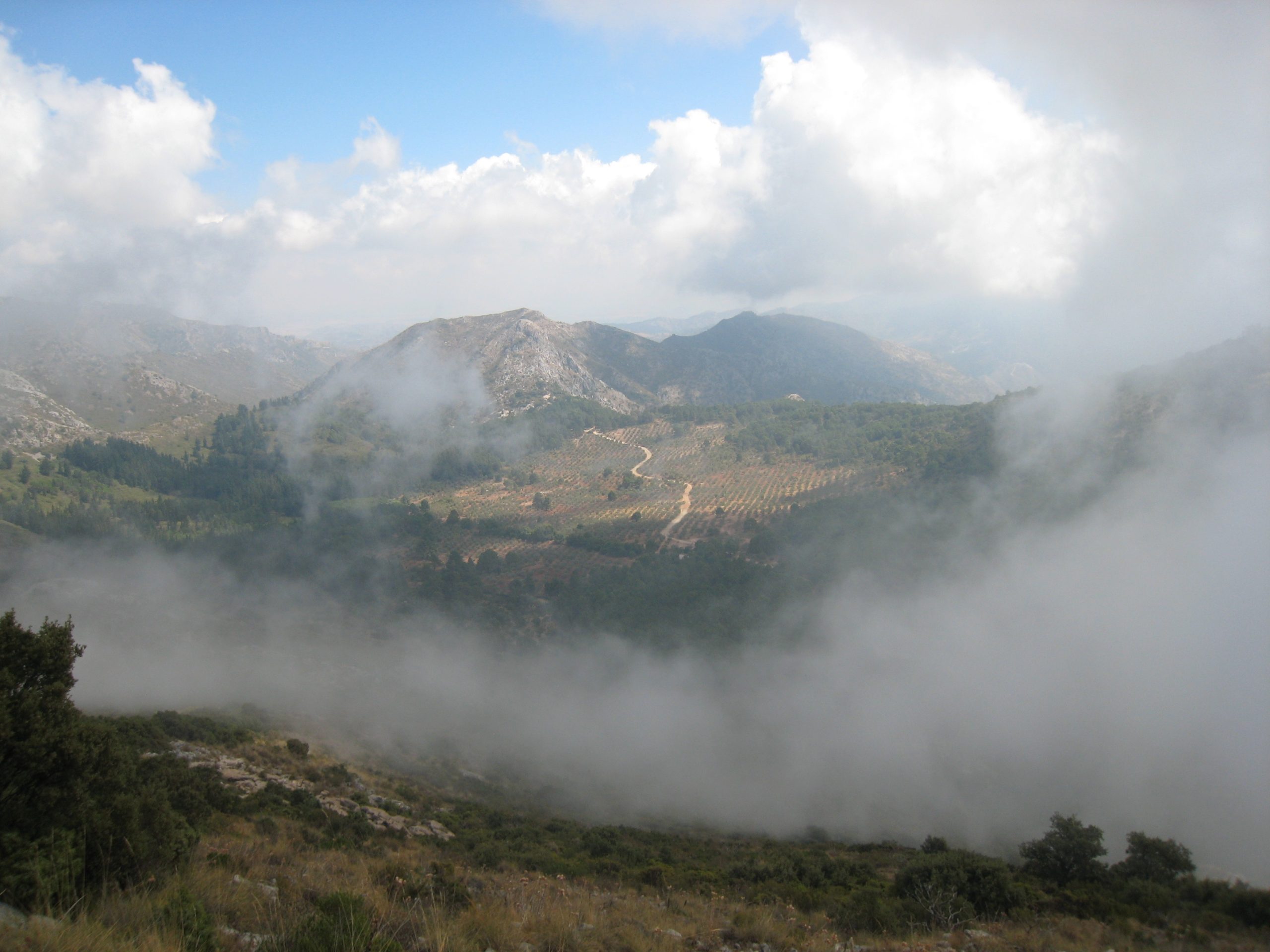 Turned out that trail was very quick and easy to find, and after about 1.5 km, we decided to save it for another day, as the sun was coming out and getting hot on the exposed mountain over which the trail passes.
Turning around, we decided to return via the "Pico Juanar", the second highest peak around here (after "La Concha") at around 1,100 meters.
We've been to Pico Juanar several times in the past, but had nearly forgotten how steep the path is to the top. But it's relatively short, and there was a foggy cloud over the mountain keeping the temperature down. Arriving to the top, the kids were quite happy to have made it (again). We snapped a couple of photos, and headed back down to the car.