Continuing our exploration of all places Andaluz, we set off today to the Sierra Prieta, just behind the small pueblo of Casarabonela.
Our plan was actually to climb up to the Sierra Prieta peak; however, driving along the dirt road up the mountain, we took one look at the exposed face where we'd eventually be driving, and decided to stop short about 3.7 km, and at least try walking towards what would have been the beginning of the trail.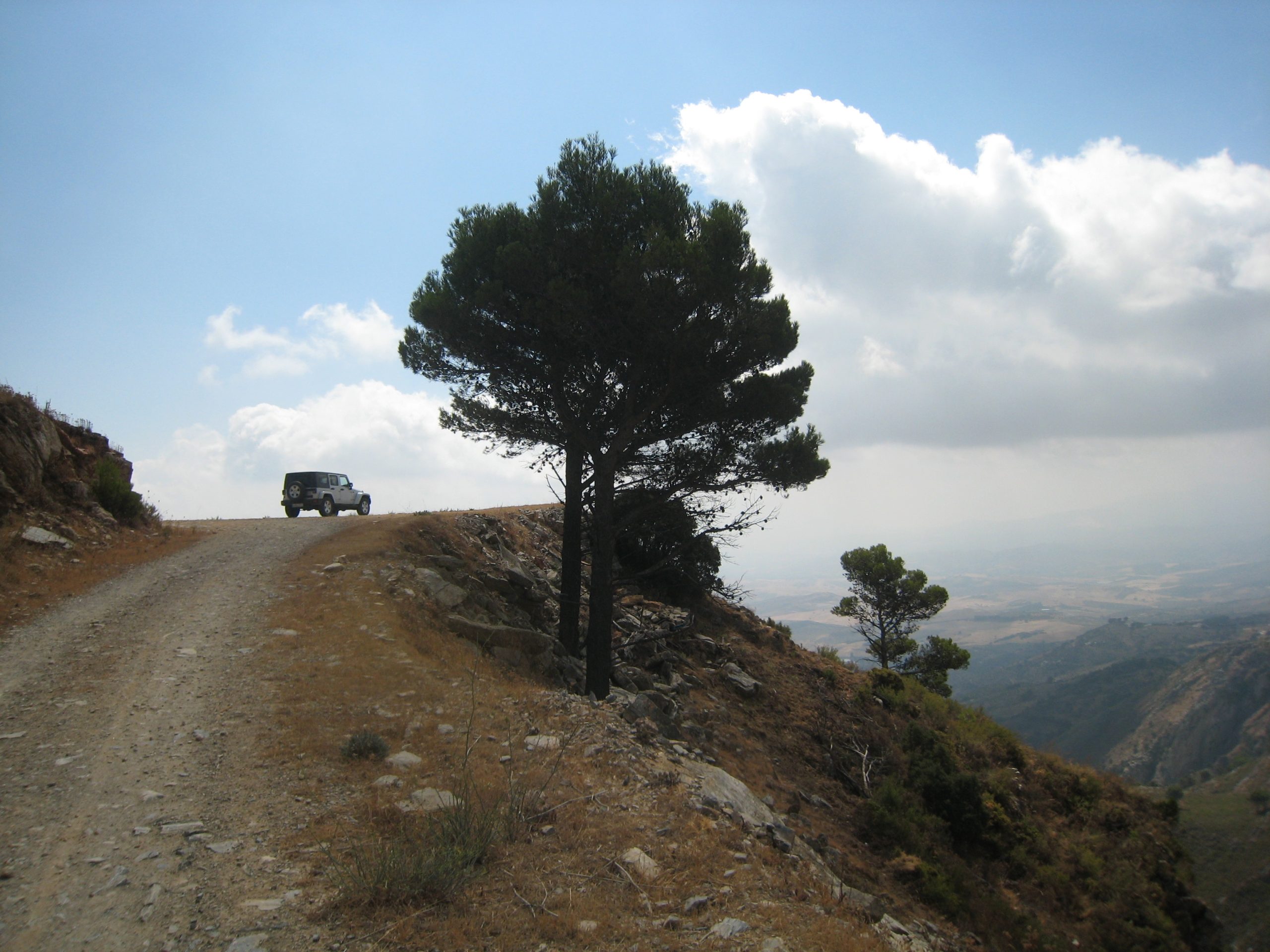 Just a few hundred meters after the car, however, we spotted a turnoff towards a small peak, "Puerto Jacara," and decided to shoot up to the top.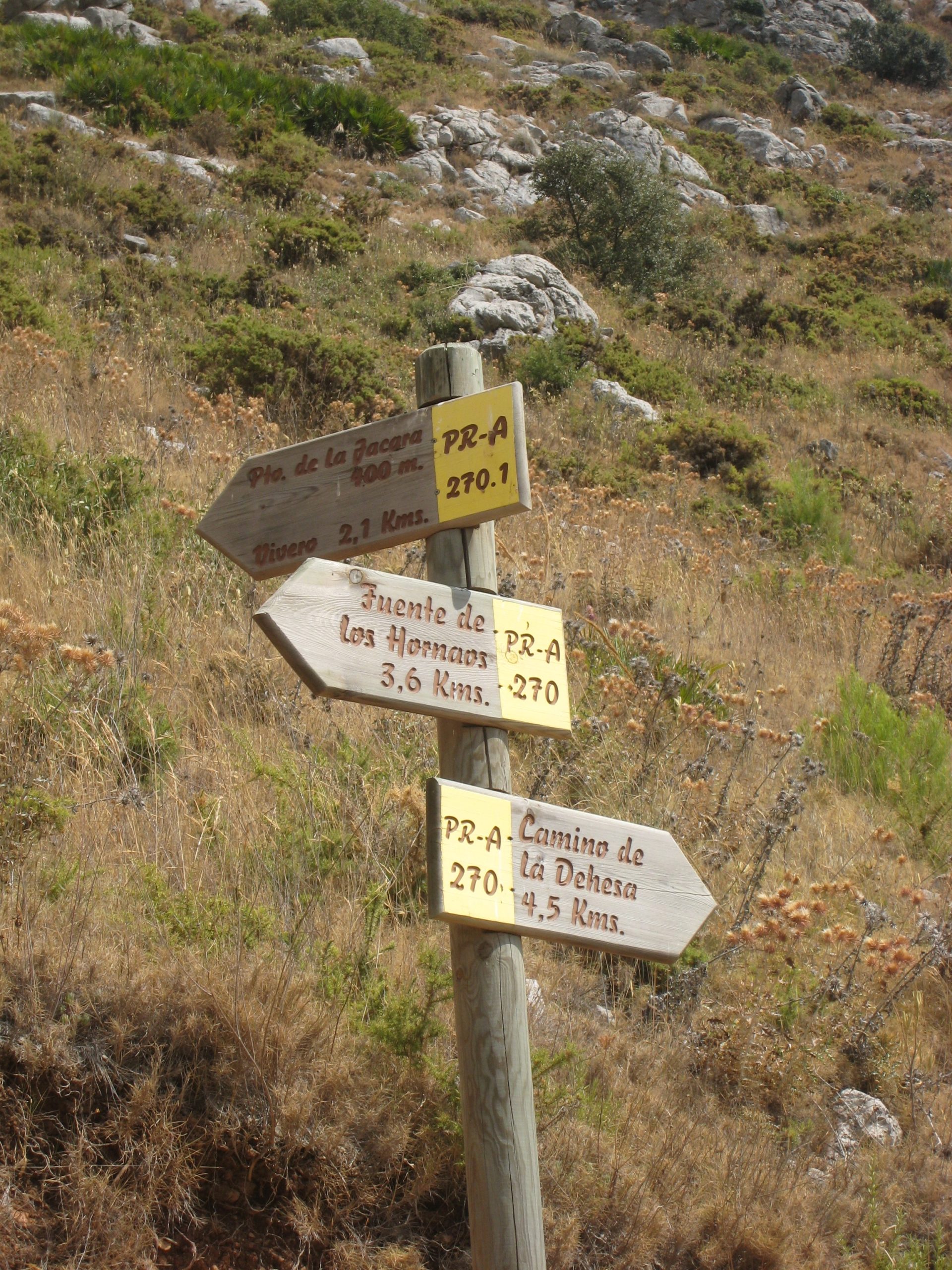 After a quick snack at the cool and windy peak, we headed back down and on around the mountain. About 3km later, we arrived at the beginning of the Sierra Prieta trail. (It's not marked "Sierra Prieta"; you just have to know to take the trail to the "Puerto de la Madera"). Since at this point, we hadn't arrived to the extremely exposed part of the road, we decided we'd need to return another day, drive to this point, and hike up to Sierra Prieta.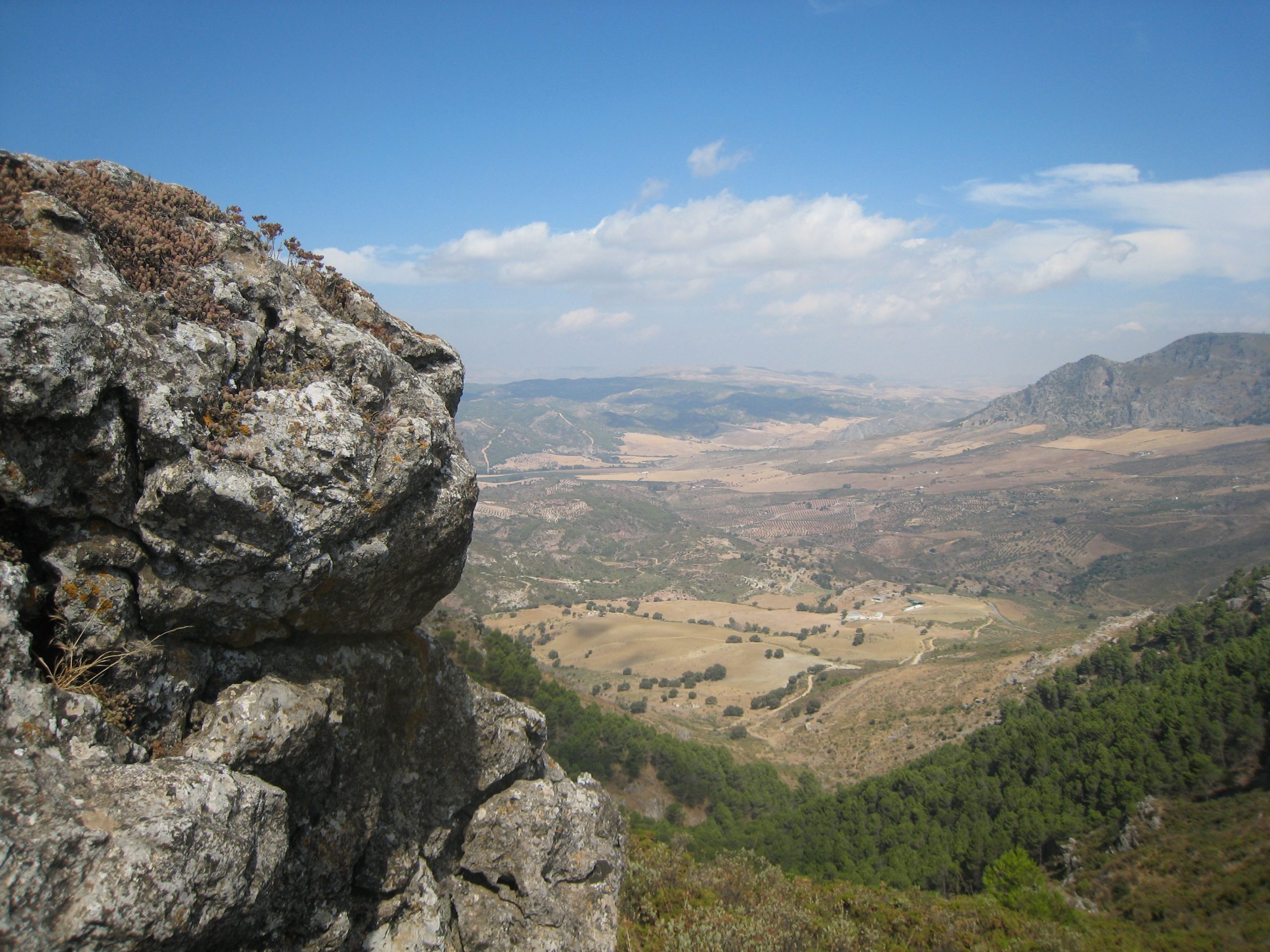 Rather than head back to the car at this point, we were intrigued to see what the "Fuente de los Hornaos" was, and since the sign said it was only 1km away, we decided to carry on. Turns out, after about 200m, you turn off from the dirt road to the left, and head down a well-marked trail, down another 800m to arrive at the Fuente: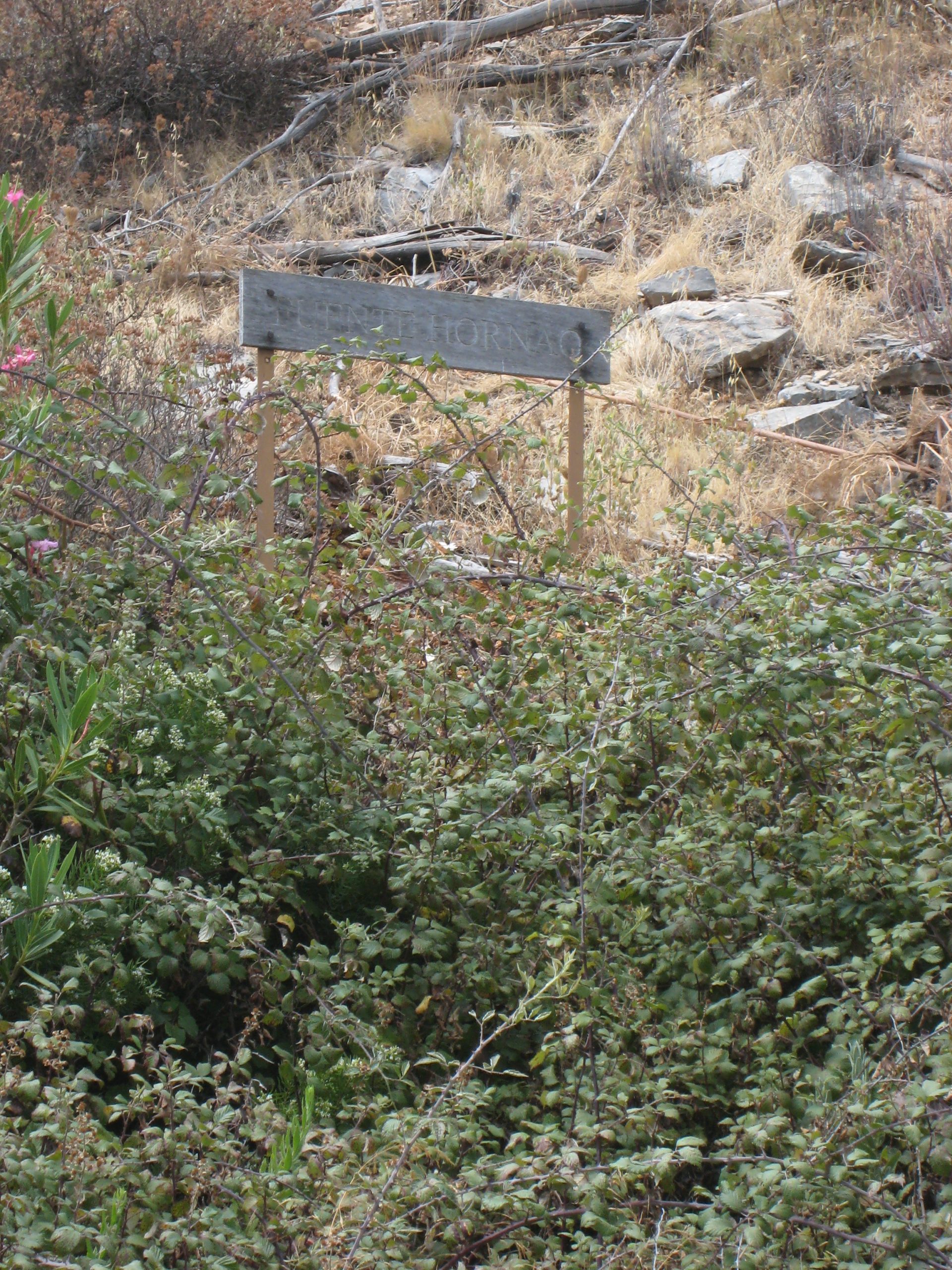 We were disappointed (for reasons of aesthetics and thirst!) to find the fuente dry as a bone, but I guess that's to be expected in August. That said, the views heading down to the fuente were awesome, especially the upshotting layers of rocks, that leave you pondering how they could have been formed.
We headed on back up the trail to the dirt road, and carried on the 3.7km back to the car, making it a 9.5km day in total.
We were very impressed at the beauty of the Sierra Prieta area. It is simply spectacular, and once again reminds us how fortunate we are to be living in such close proximity to the Sierra de la Nieves area of Andalucia, Spain.
Resources: