It's October, and that means it's the season for the chestnut harvest in the nearby Valle del Genal.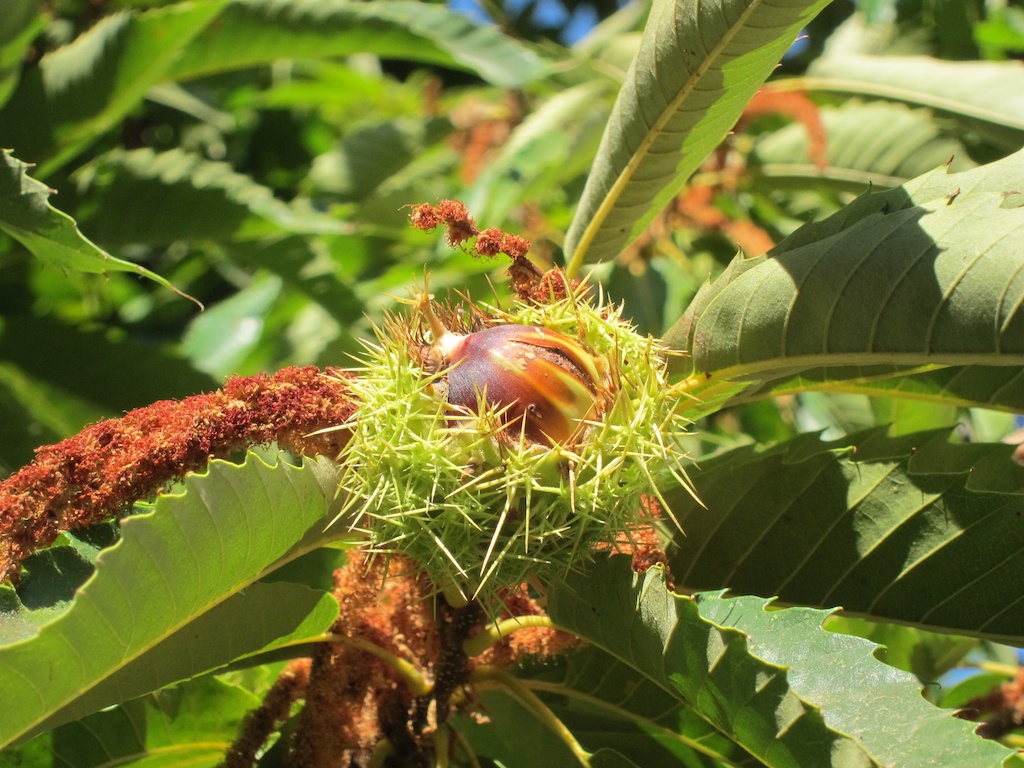 We left Marbella this morning around 10am, heading up the Carretera de Ronda where we stopped (as usual) at the Venta Navisillo for a late-morning breakfast. It was an absolutely beautiful morning — cool, crisp, sunny and blue. Perfect for a bike ride.
Parking the car in Cartajima, the wife and kids left for a day of hiking and gathering fallen chestnuts, while I took off on the mountain bike to scout out a route I'd been looking at for a while.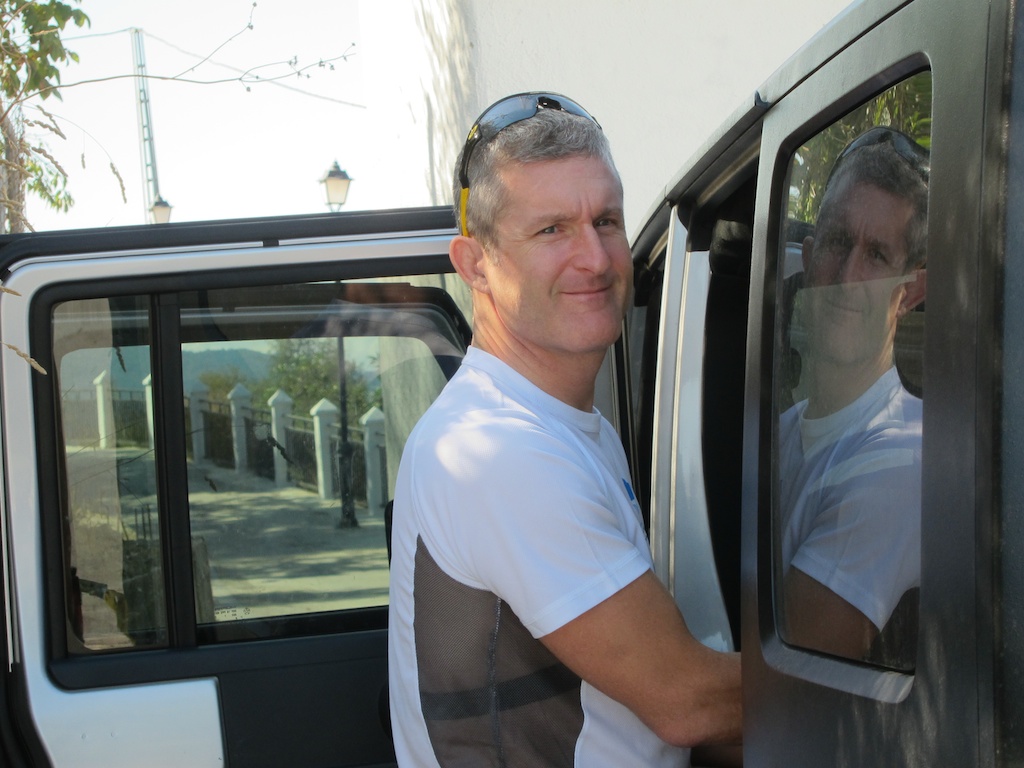 My route returned to the Carretera de Ronda, direction San Pedro, for about 10km to the Puerto Madroño, where I turned right onto the rural scenic route to Pujerra. The road is narrow, quiet, barely transited by cars and spectacularly beautiful this time of year.
Passing a couple of chestnut-gathering families, I rolled into Pujerra after another 14km. Riding through the town I passed a restaurant with some amazing BBQ smells, and made a note to head back this way later for dinner.
Leaving Pujerra, on the left is a newly paved road towards Juzcar. It was this road I'd been meaning to check out, as I wasn't previously aware it even existed.
A friend had told me it contains some steep climbs and he wasn't kidding. It was a serious climb into Juzcar (though, I have to say, the reverse direction back to Pujerra looked worse!)
Juzcar came into some recent fame, as it painted itself (the entire town) in Smurf blue, to become an official Smurfs III town. And holy cow what that did for its tourism. What was previously a dead town had at least 100 cars parked alongside its meager entrance today, including a small team of police directing things.
I immediately headed out, back towards Cartajima, to meet up again with my wife and kids, who'd collected four giant bags of chestnuts.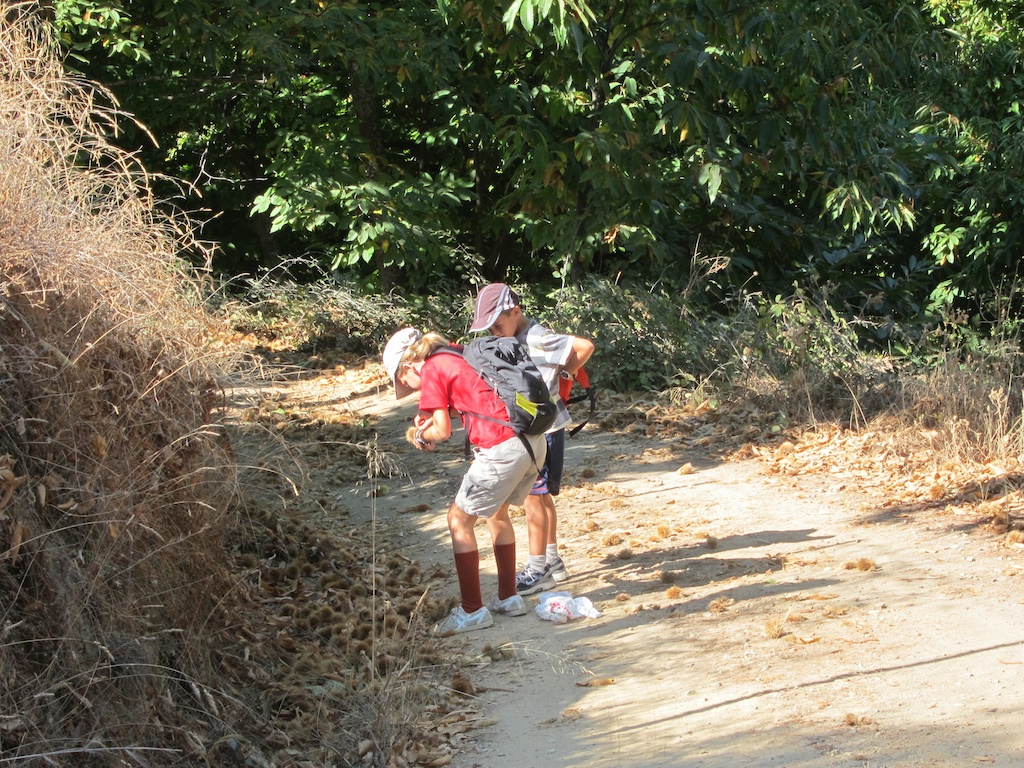 We headed back to Pujerra for lunch at the BBQ restaurant. The service was, well, pretty awful (mind, you it was late for them to be serving us lunch) but the food was great! I had a solomillo iberico, and it was cooked perfectly and served with a delicious Argentinian Chimichuri sauce. Delicious!