In February of 2012, we took a long weekend trip to Paris, to both visit the city and participate in a local chess tournament, and this article captures the story. If you're traveling there, be sure to grab the entire Rego collection of places we visited.
Choosing Paris
Perhaps having watched one too many editions of the Tour de France in July, my mental image of Paris has always been set in a warm, pleasant time of year.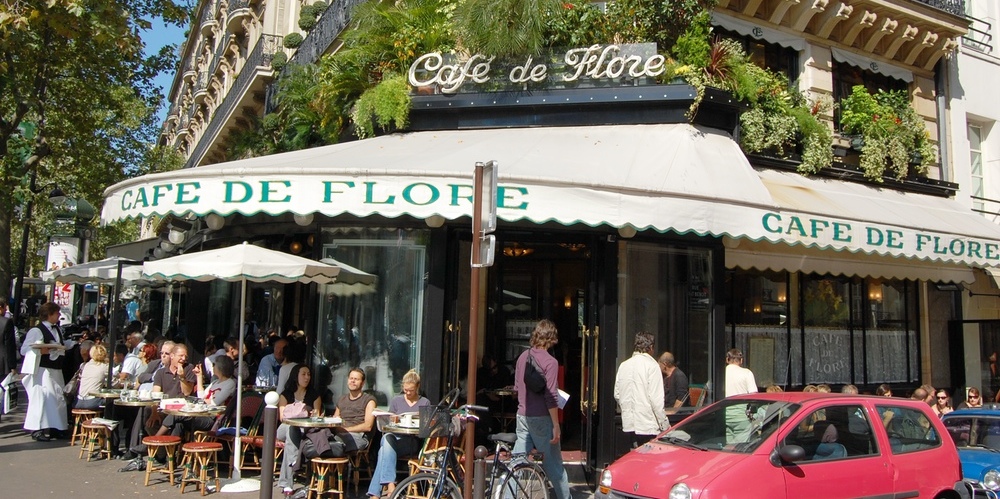 So when my wife decided we'd spend our February "Semana Blanca" holidays there, I was caught a bit off guard landing in this.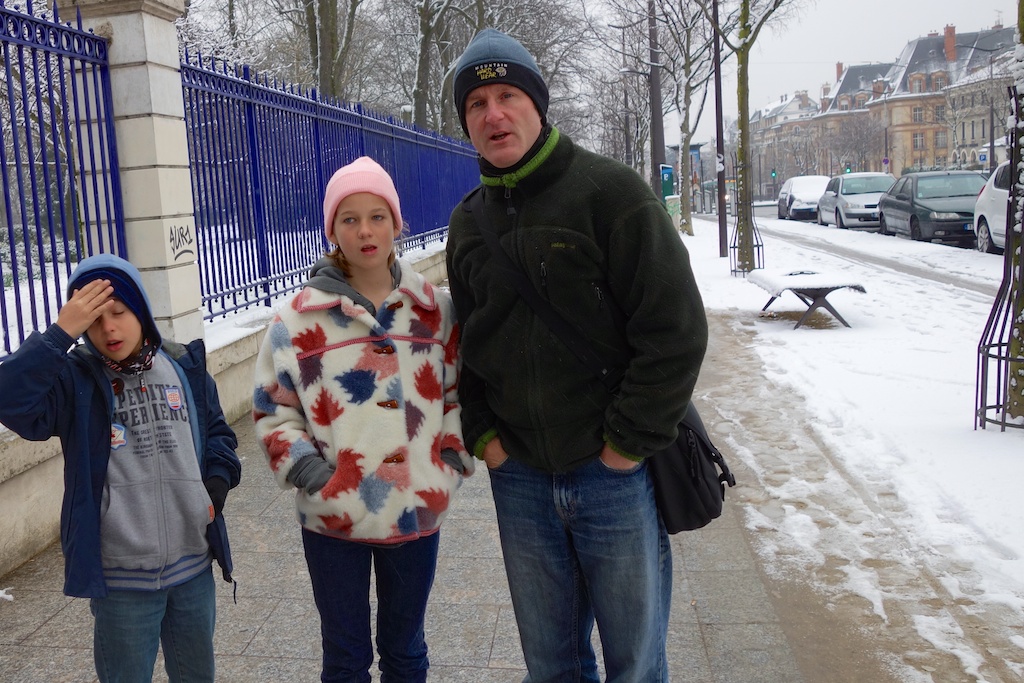 Why did she choose Paris? Because there was chess tournament, of course. Nowadays, everything we do is combined with chess.
She'd found a tournament in Paris and emailed the organizer asking if we could participate. He replied there's only 25 people participating, but, sure, why not? If we wanted to come, we'd be welcome!
The first task was booking some plane tickets and Rumbo as usual was expensive. I came to the rescue, though, by introducing my wife to Kayak — saving us over 400 Euros.
Naturally, I thought I'd get to spend those saving on the hotel. But no such luck; my wife insisted we stay at the cheapest accommodations available, on the grounds that we'd anyway not be spending much time in the hotel.
Preparing for the trip, I had loaded up Rego — Makalu's newest app that is crazy good for traveling — with lots of attractions to visit, and then noticed one lonely pin far away from everything else. What was that lonely pin? Our hotel, of course. Well, at least we had a stunning view.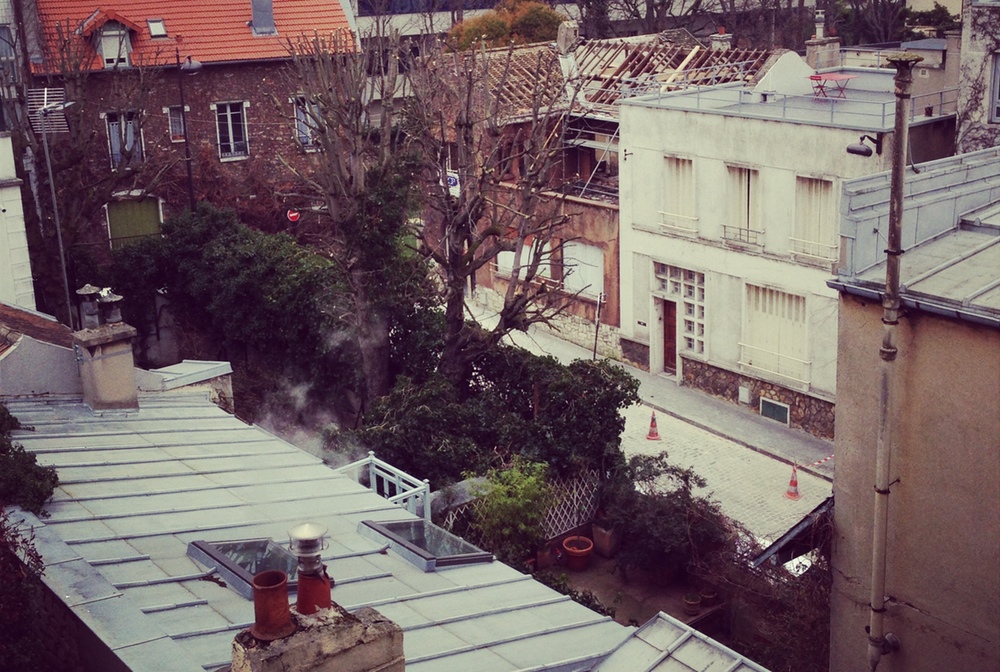 I would have loved to take a photo of our hotel room at the Hotel Parc de Montsouris [Rego Link], but it was just too small. If you've seen the Chevy Chase movie about the American in Paris and can remember the hotel scene, you get the idea.
A consequence of staying 5km from all other attractions was lots of quality time spent getting to know the metro system.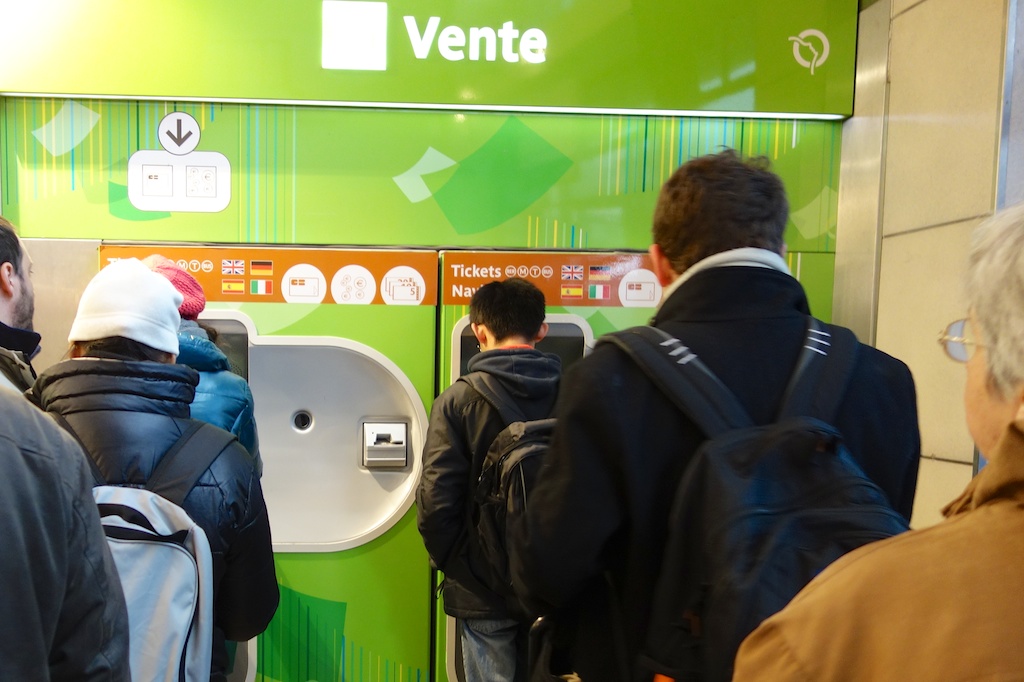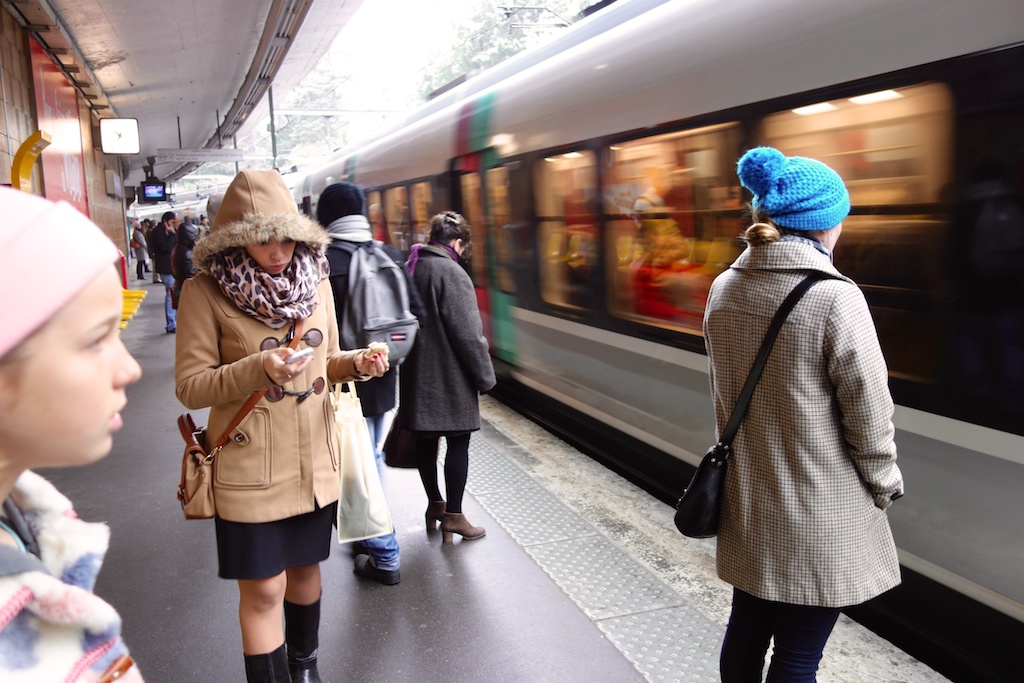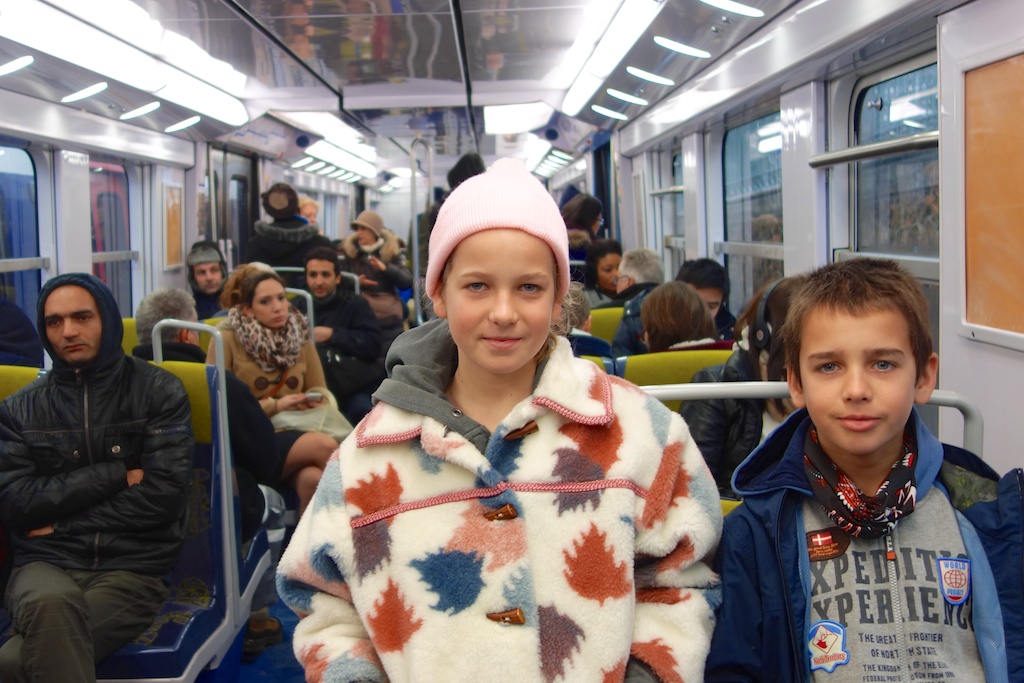 (You can tell from that guy's face on the left just how exciting the metro can be in February.)
The chess tournament
Saturday afternoon finally arrived and we headed to the historic Chess XV club [Rego Link] in downtown Paris for Round 1 of the tournament. Things got interesting when we arrived and met this guy.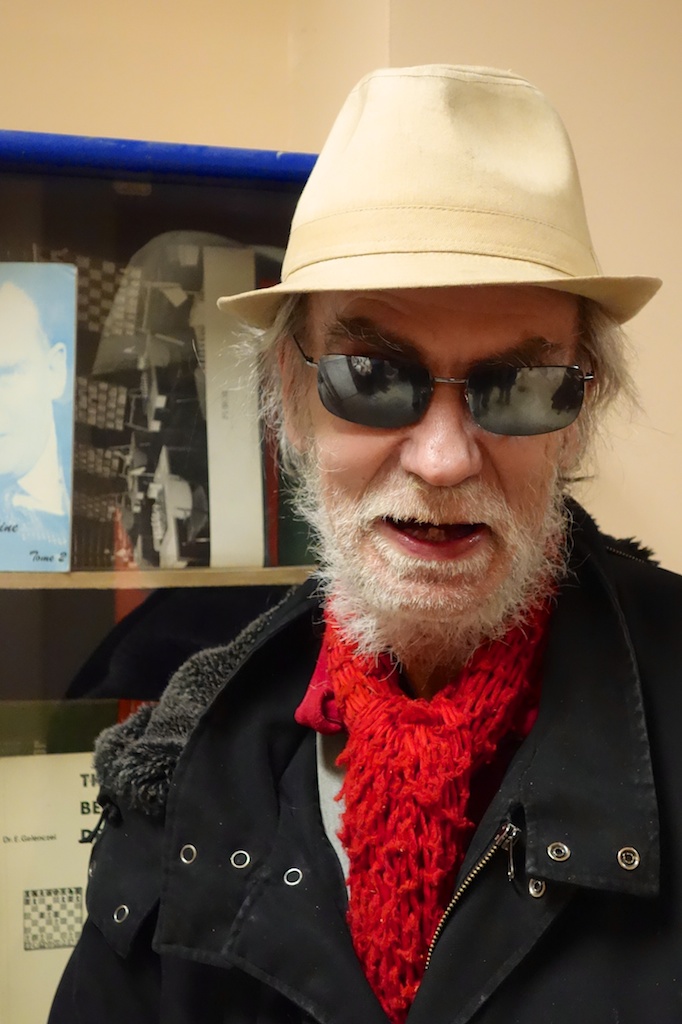 He's quite famous at the Paris chess club for his bizarre manner of play.
Each side gets 60 minutes plus 30 seconds per move. He generally shows up 25 minutes late, makes a move, and then leaves to smoke for another 15. With about five minutes to go, he starts playing fast, accumulating time, and wins a surprising number of matches! C'est increible!
The tournament took place over two days — two rounds on Saturday, and three on Sunday. My son and I finished around 15th of 25, but our daughter did amazingly well, finishing 8th overall, and winning 30 Euros for her efforts! Truth be told, we had an incredibly fun time getting to know the friendly, passionate people at the Paris Chess XV club!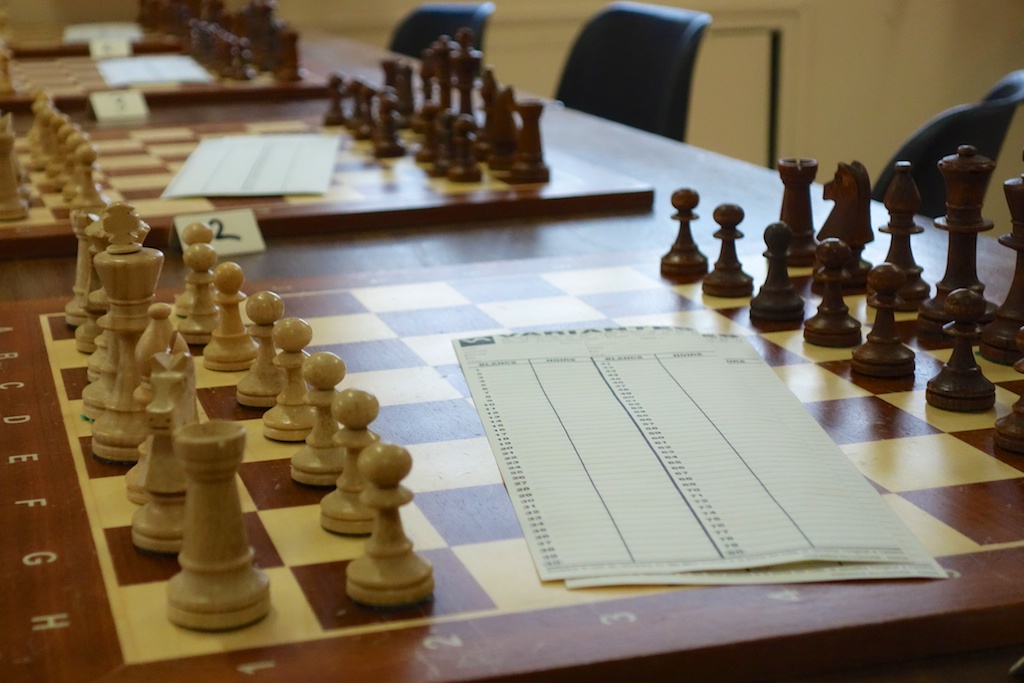 Touring Paris
Monday was free, and we spent it touring Paris. Or more precisely, walking around Paris. My wife is an ultra distance athlete and understandably wouldn't be satisfied if we put in a step less than 20km.
The kids got to see Notre Dame, the Louvre and the Eiffel Tower, but of course the most memorable thing for them was that strip downtown dedicated to pet shops, where they discovered an exquisitely fascinating insect shop! Yes, for only 10€ you can go home with 5 stick-figure insects. And for another 10, you can supplement those with some south American cockroaches and things that look like the leaves of the plant on which they live.
One of the cafés I'd scoped out to visit in Paris was Le Fumoir [Rego Link], and it didn't disappoint. Wonderfully elegant, chic and centrally located, it's the perfect place to rest those weary feet and plan the afternoon.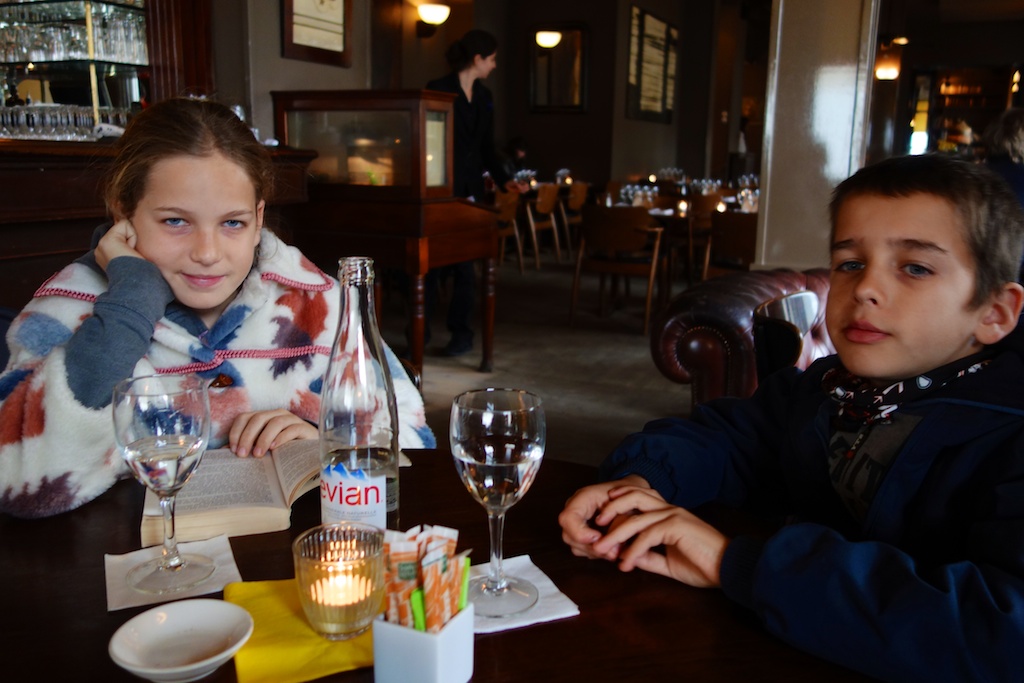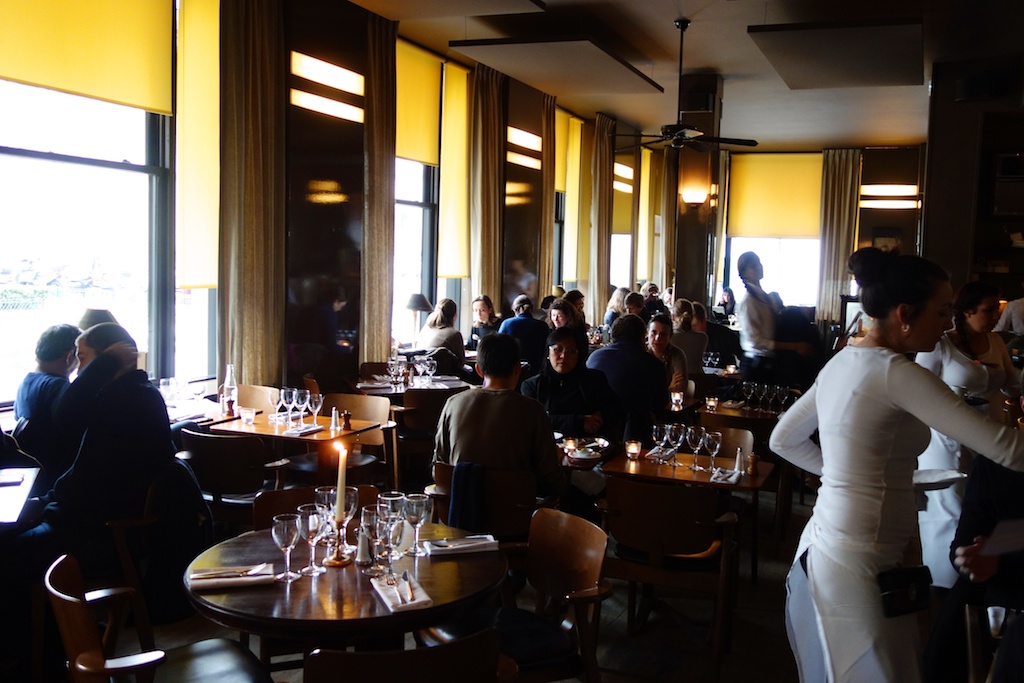 I did manage to drag our late-morning coffee into early lunch-time, and oh boy did the food at Le Fumoir look amazing! But, being Paris, it was expensive and so the wife vetoed that idea.
Rego to the rescue! I was prepared for a more economical, but equally scrumptious option, L'As du Falafel [Rego Link]! Seriously — best damn falafel I've ever had in my life!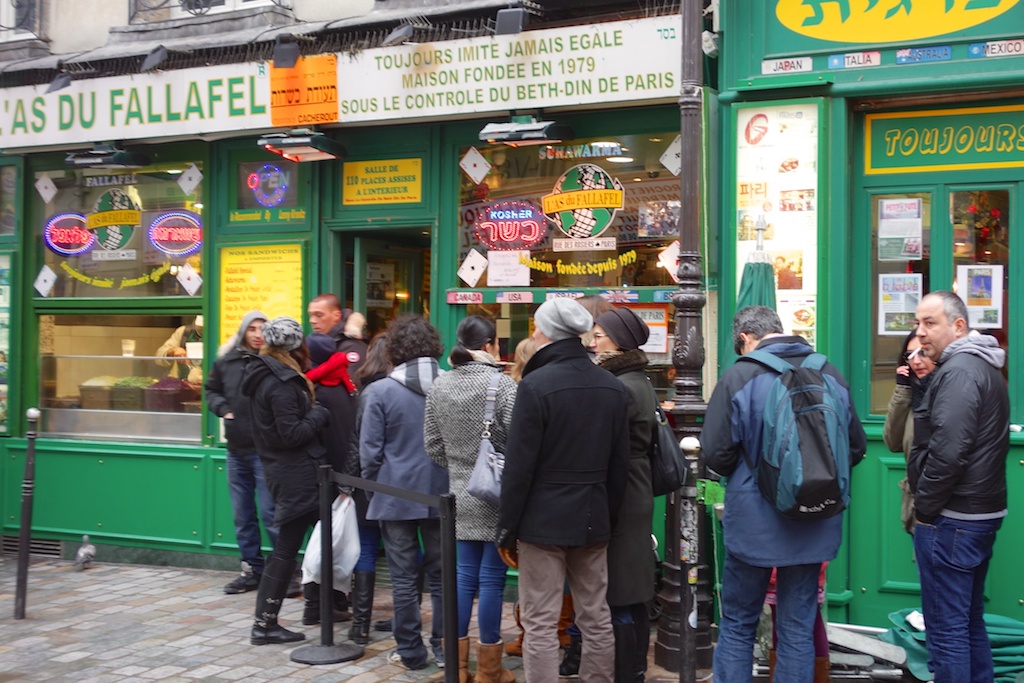 One interesting — and unexpected — observation I had about Paris was that the most reliable place to get a good coffee was Starbucks. Yes, Starbucks (blasphemous, I know). That said, the Parisians working there definitely make a much better coffee than their counterparts in the good'ol US of A.
Photos, photos, photos
All in all, a great vacation! And with that, I'll leave you with a couple more photos.