This past Saturday we traveled to Granada to let the kids participate in the 22nd annual edition of the Acropolis Chess Tournament, and decided to take the opportunity to stay over until Sunday and do what's considered the most beautiful hike in the area, the Vereda de la Estrella, in the Güejar Sierra.
From Granada, we drove about half an hour to Güejar, where we'd booked a cozy bungalow at the wonderful Camping Las Lomas.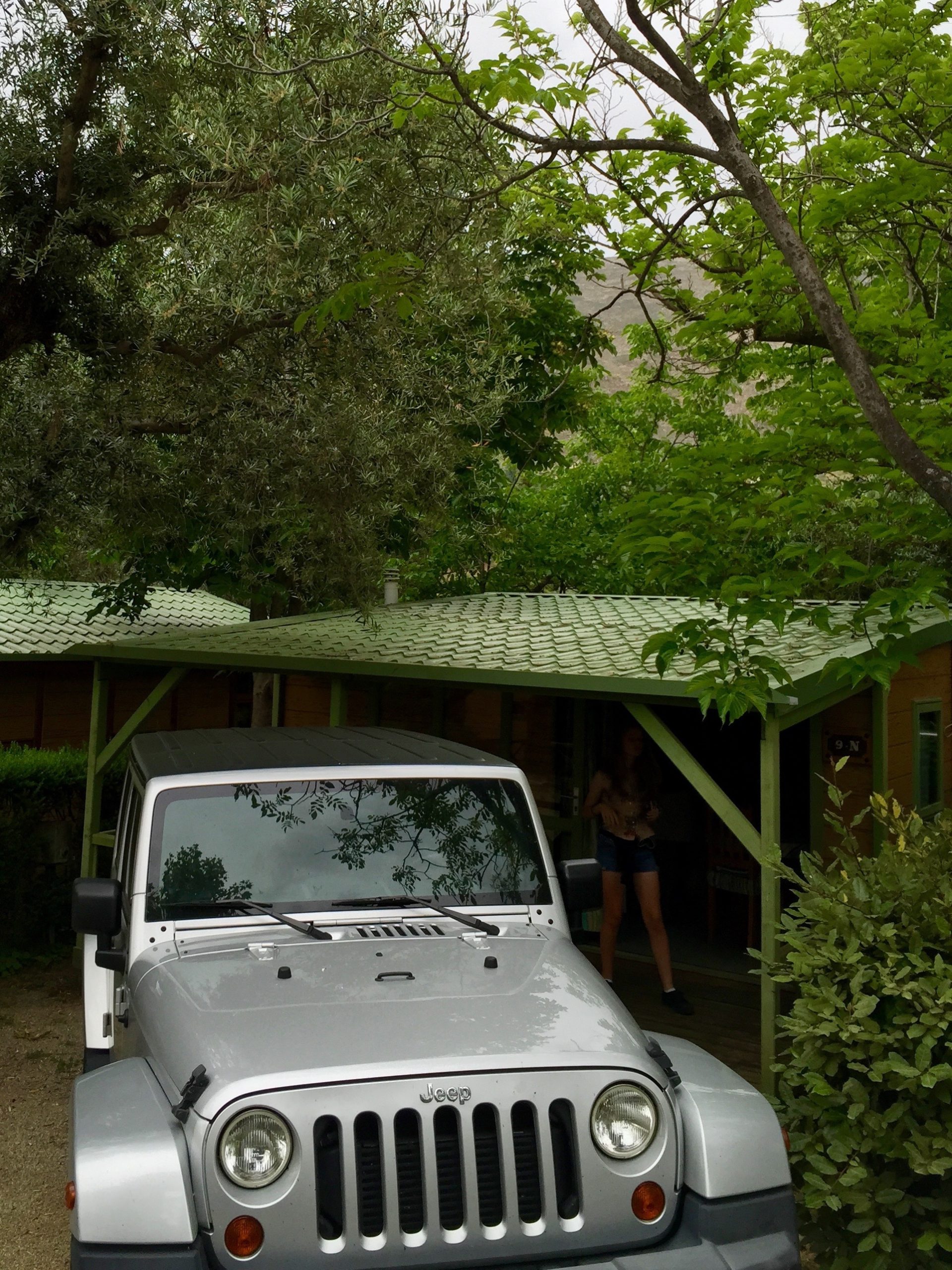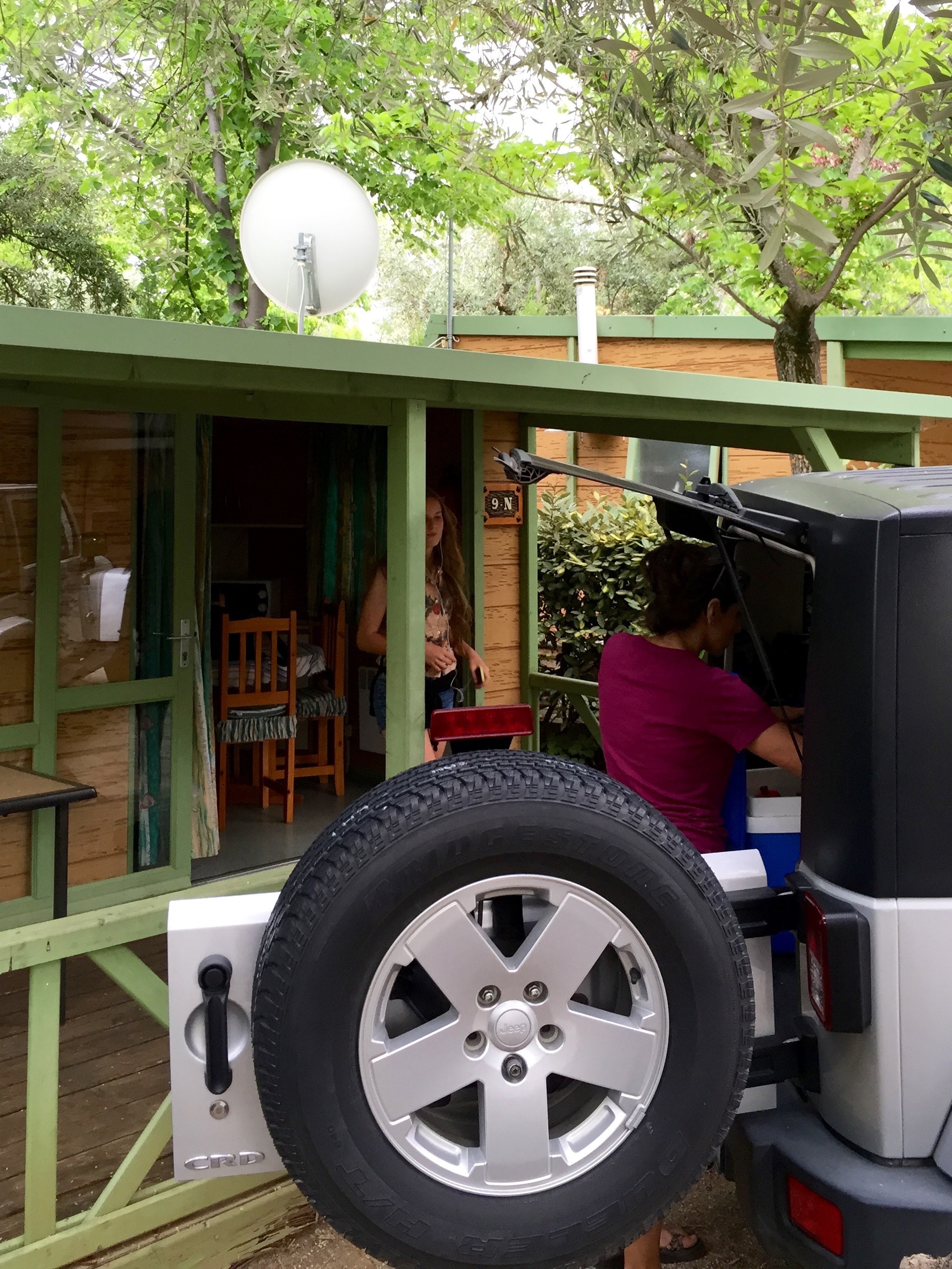 After unpacking the Jeep, we had a nice steak dinner at the campground restaurant, after which we retired to the bungalow for some wine and cards on the porch.
Sunday morning, we drove to the trailhead—and what a drive it was! From the town of Güejar, the twisty curvy road gets narrower and narrower until literally it becomes single-track.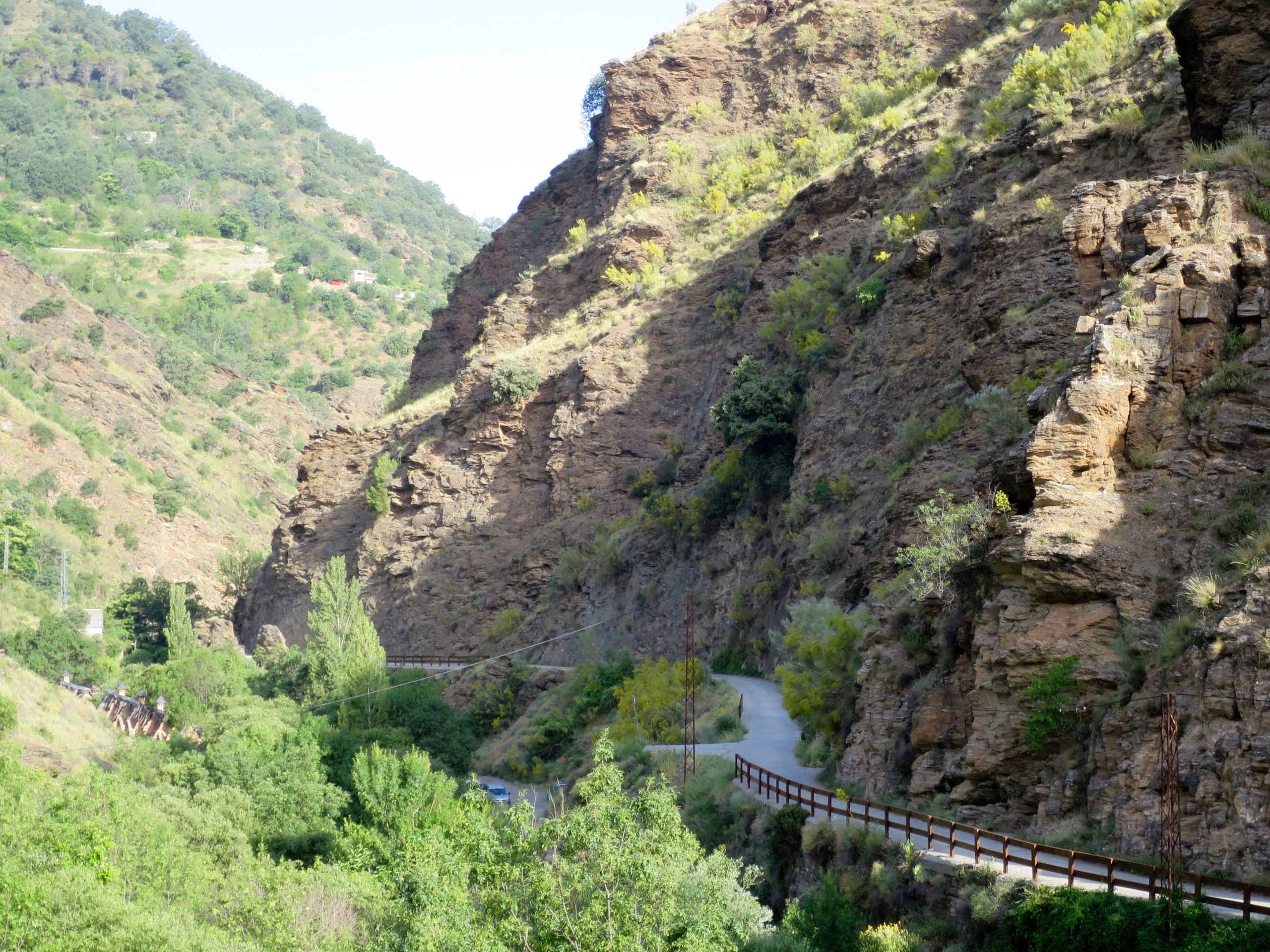 After about three kilometers of wondering what on earth we'd do if a car came the opposite direction, we finally arrived at the Restaurant San Juan, which marks the beginning of the trail.
The trail is wide and climbs comfortably up through the valley towards the towering 3.000 meter peaks of the Sierra Nevada, offering spectacular views along the way.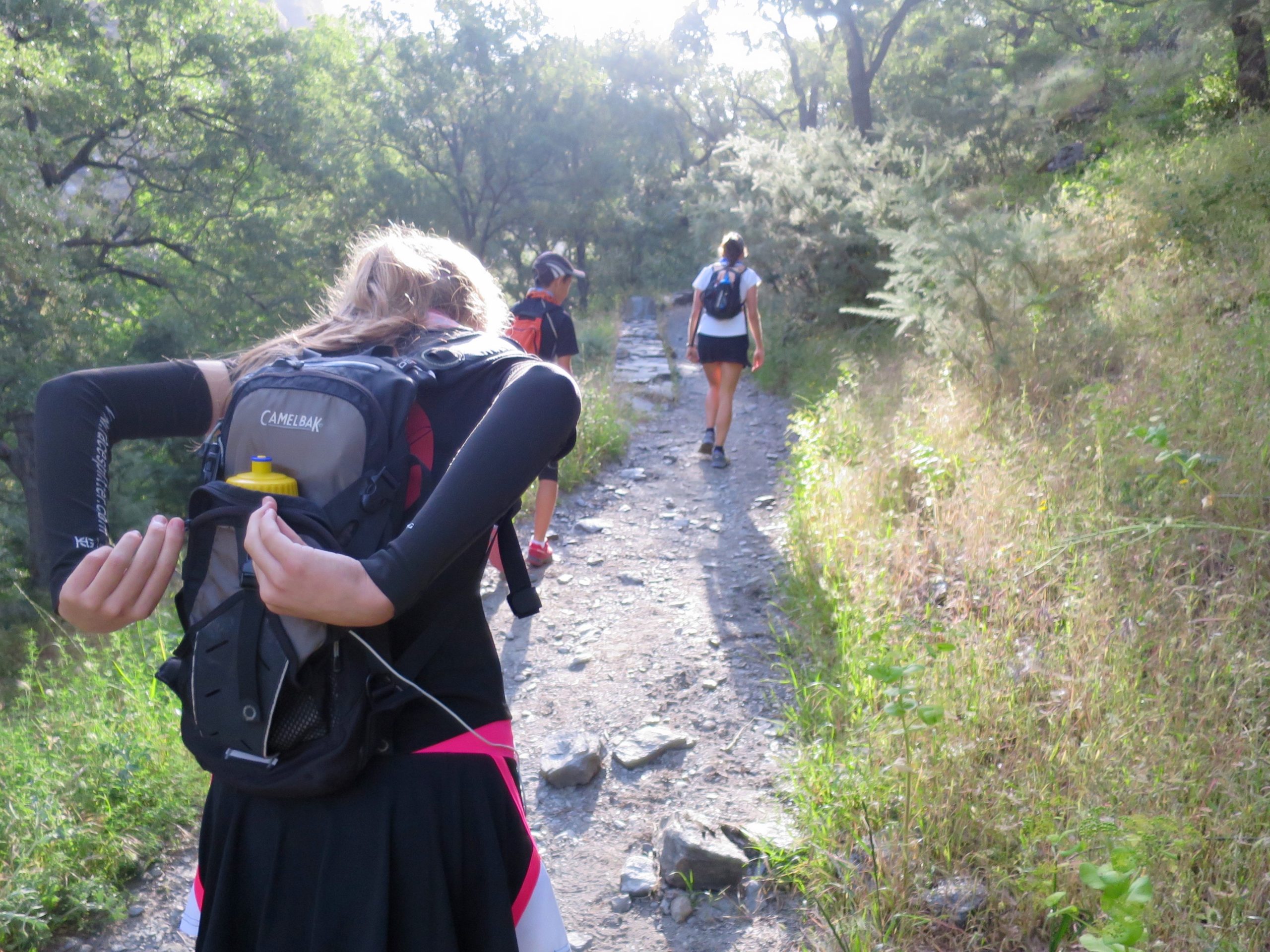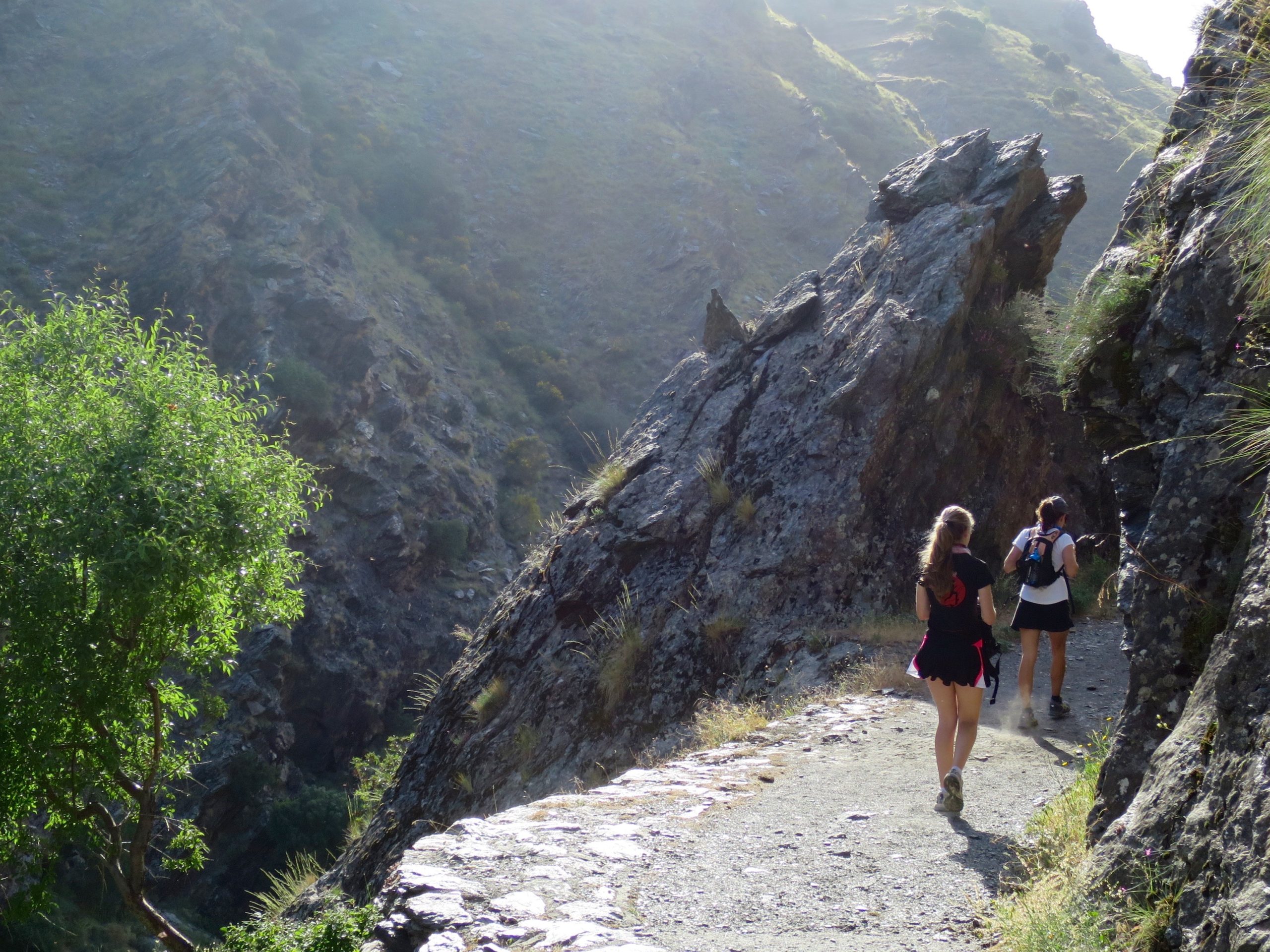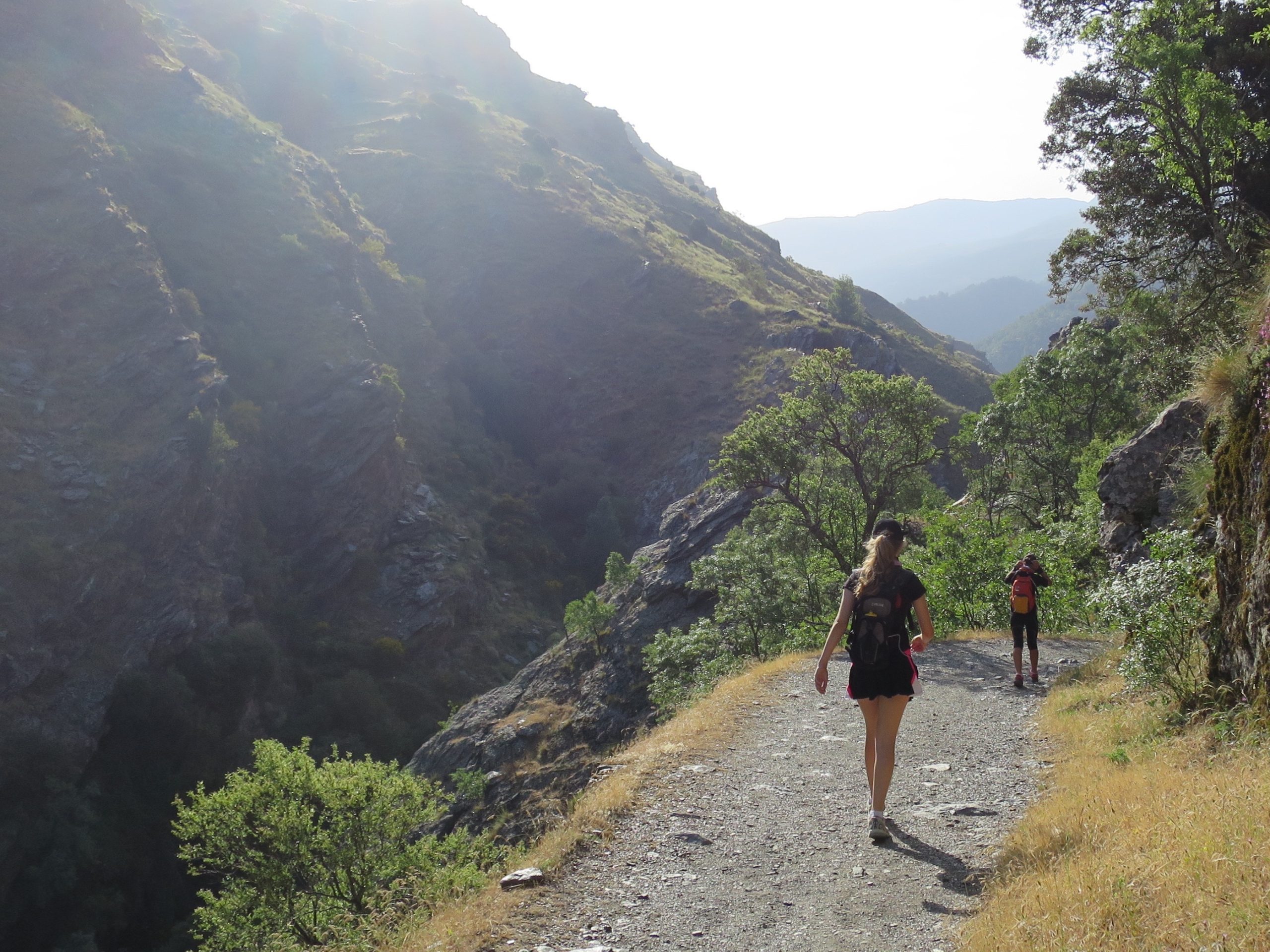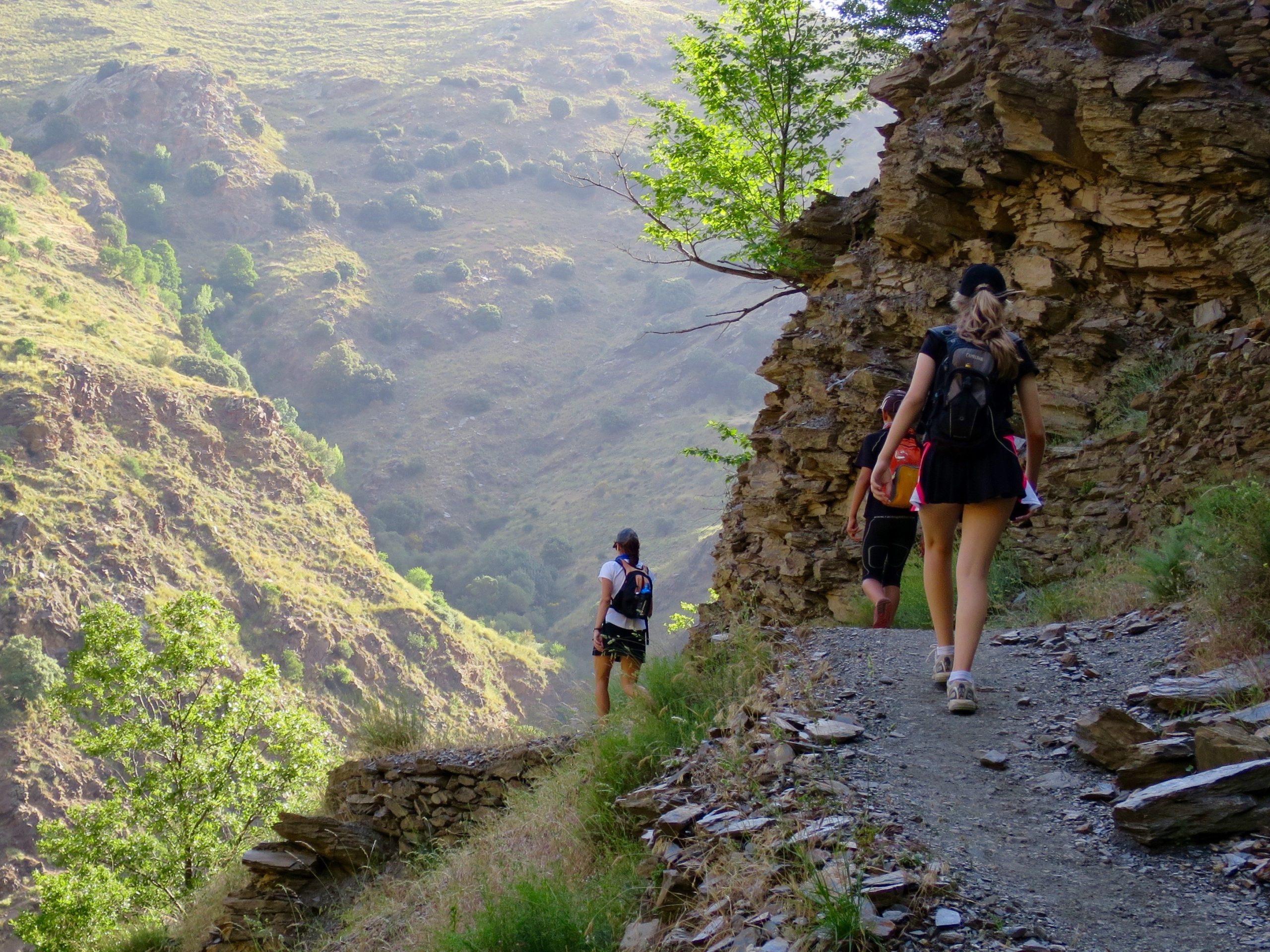 The day was perfect—sunny and warm—and the trail was full of all sorts of wildlife from deer, to lizards, to friendly blue butterflies!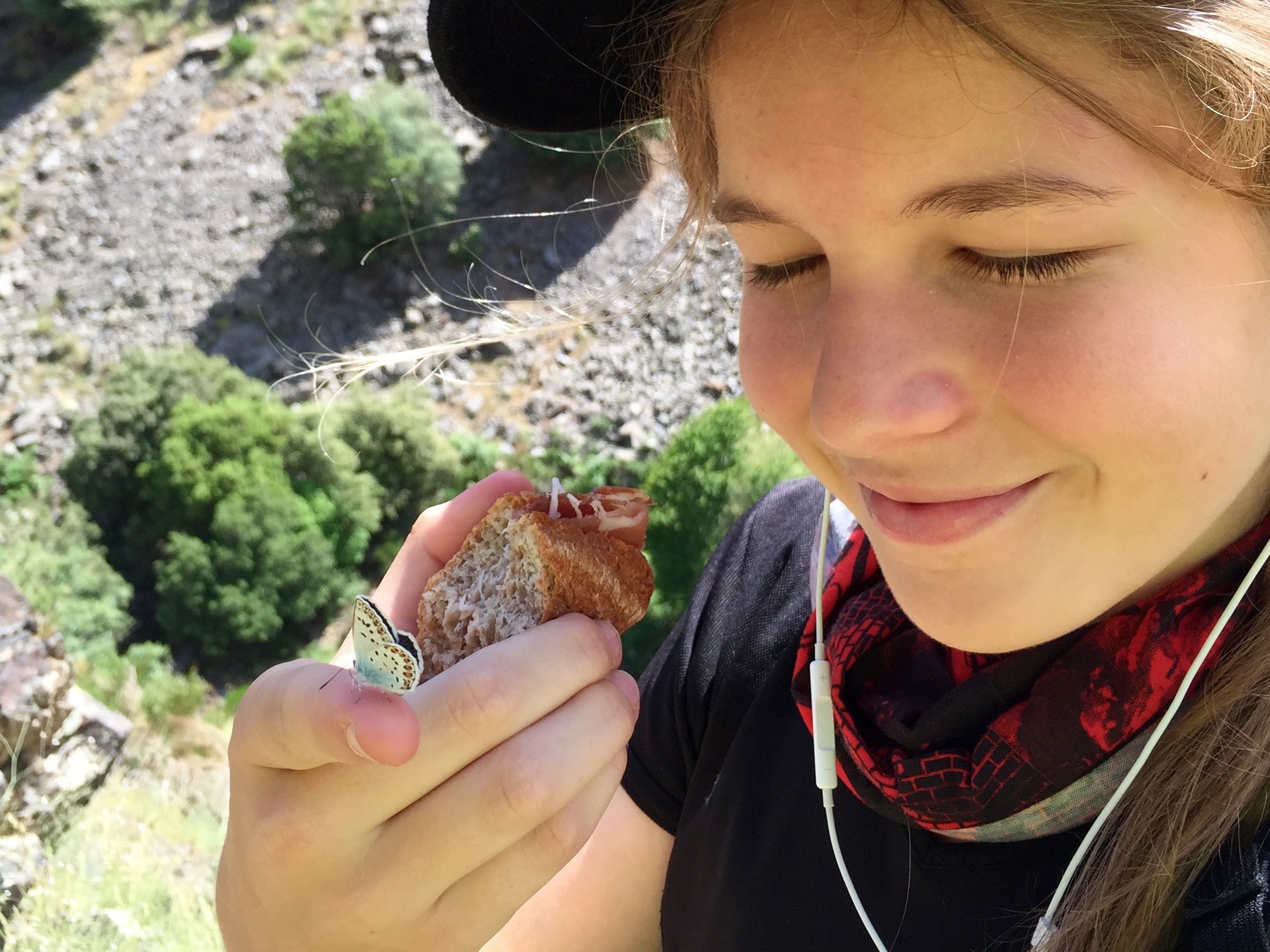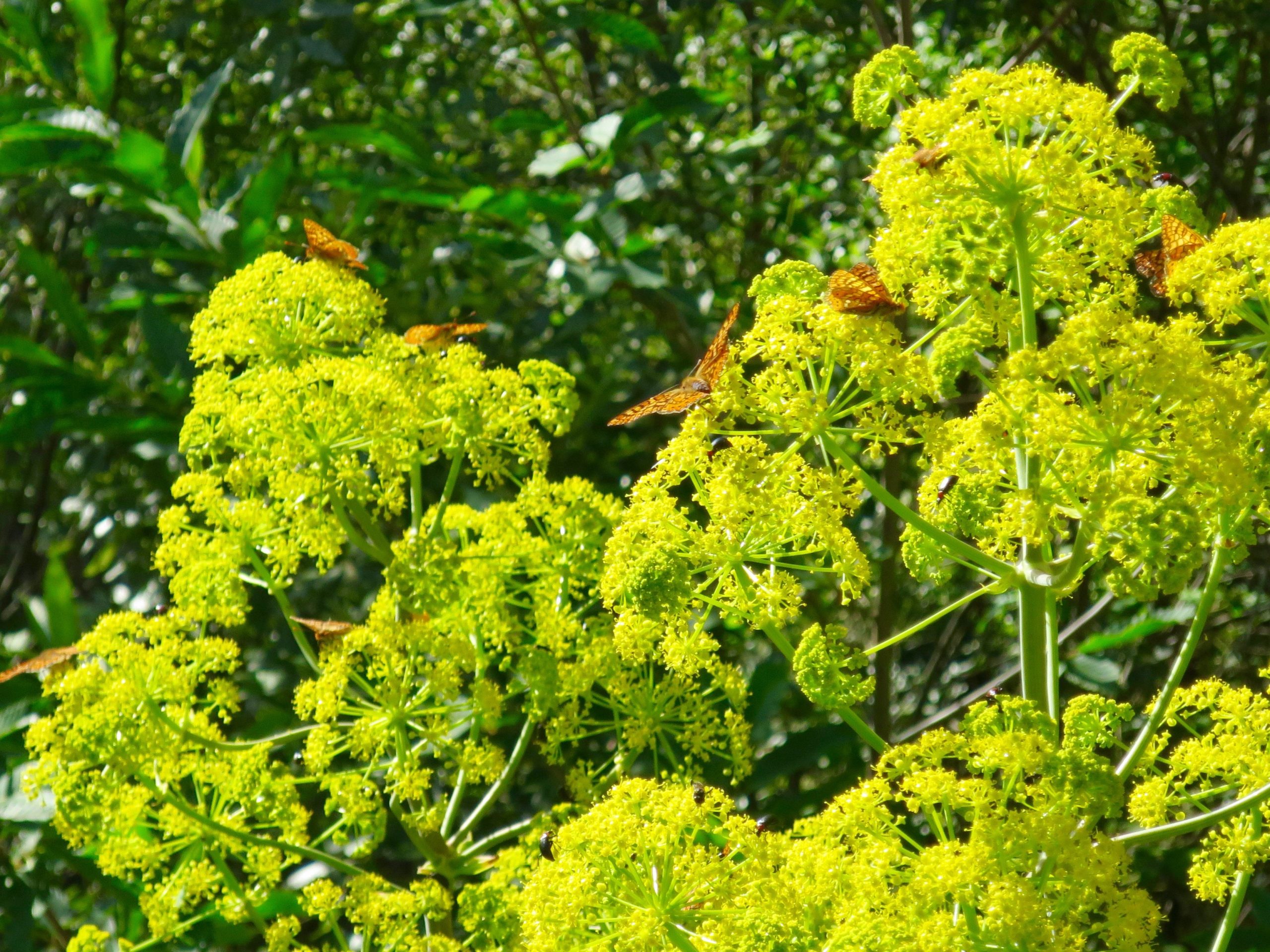 Our intent was actually to do a 19km loop. But since we didn't have much time to prepare in advance, we weren't sure of the turn-off, and ultimately decided to stay on the main trail up to the turn-around point at the Cueva Secreta. Knowing that the round-trip loop would have been 19km, we ended up turning around at the 10km point, without realizing we were just a mere 200m from the cave! Next time, we'll be prepared with some GPX tracks and waypoints marked in Rego.
With rest stops and lunch, we took about five hours to do the full 20km. On the way back we stopped to cool our feet in the icy Rio Guarnon, rushing down from the melting snow under the Veleta peak.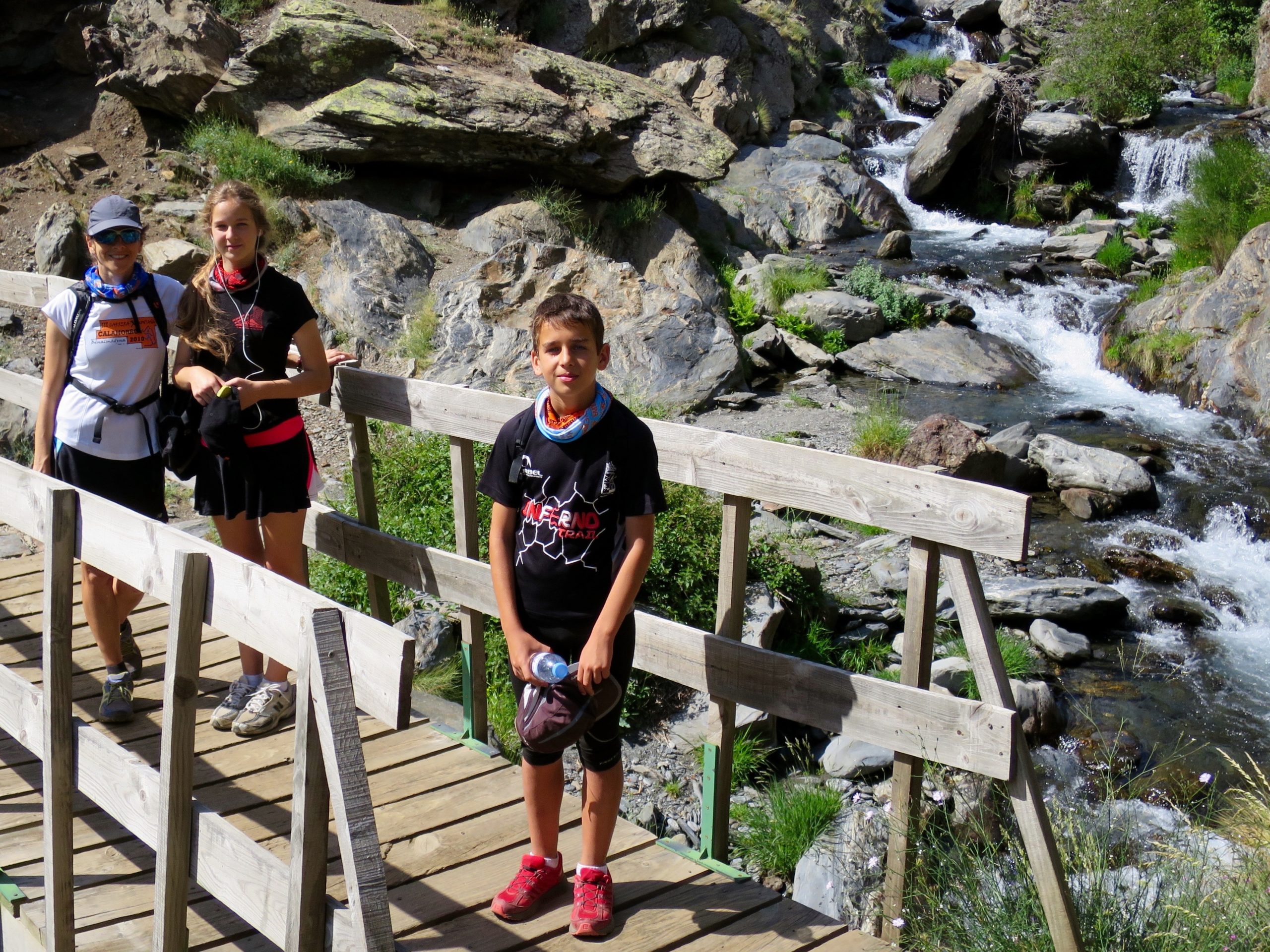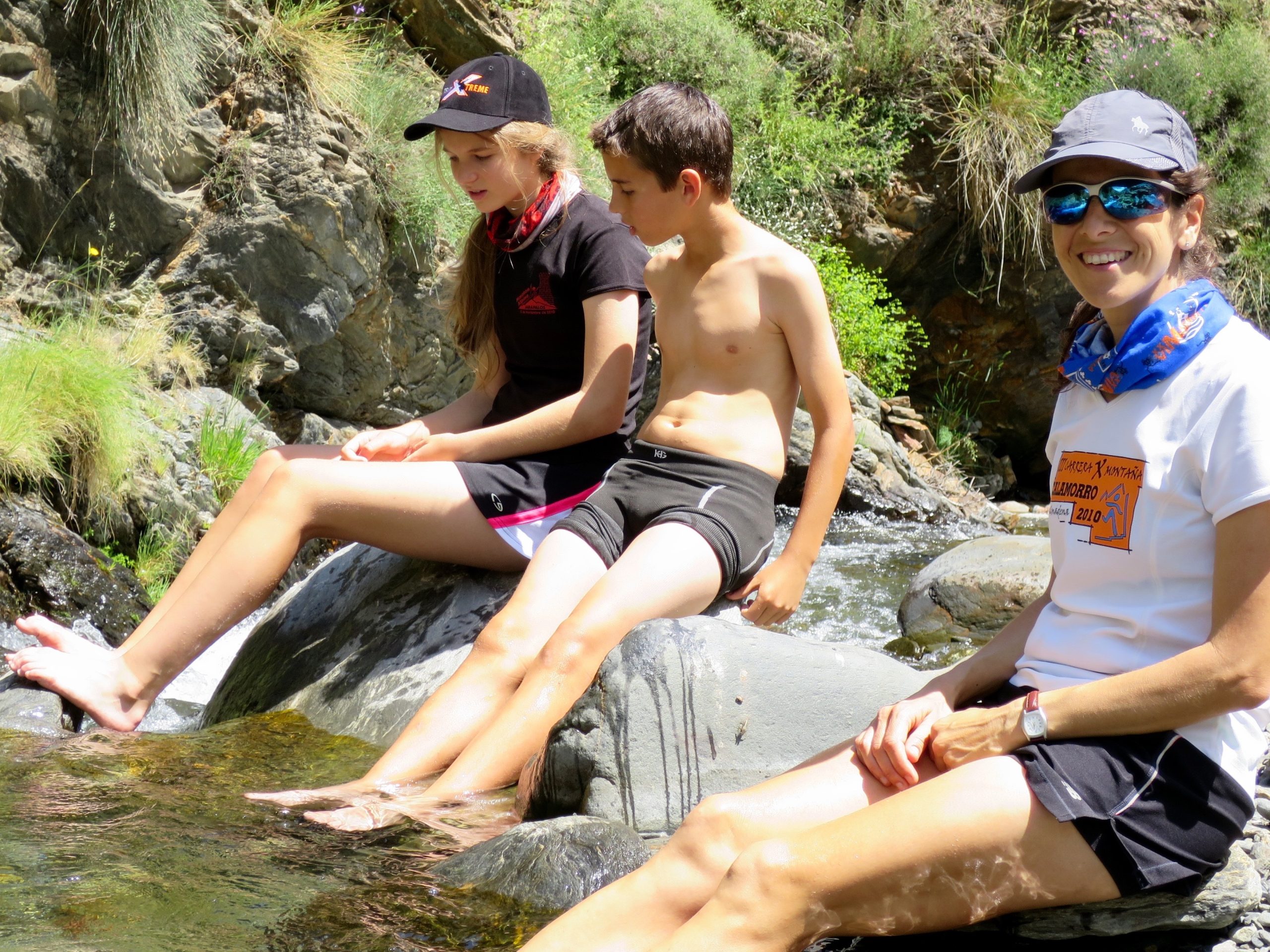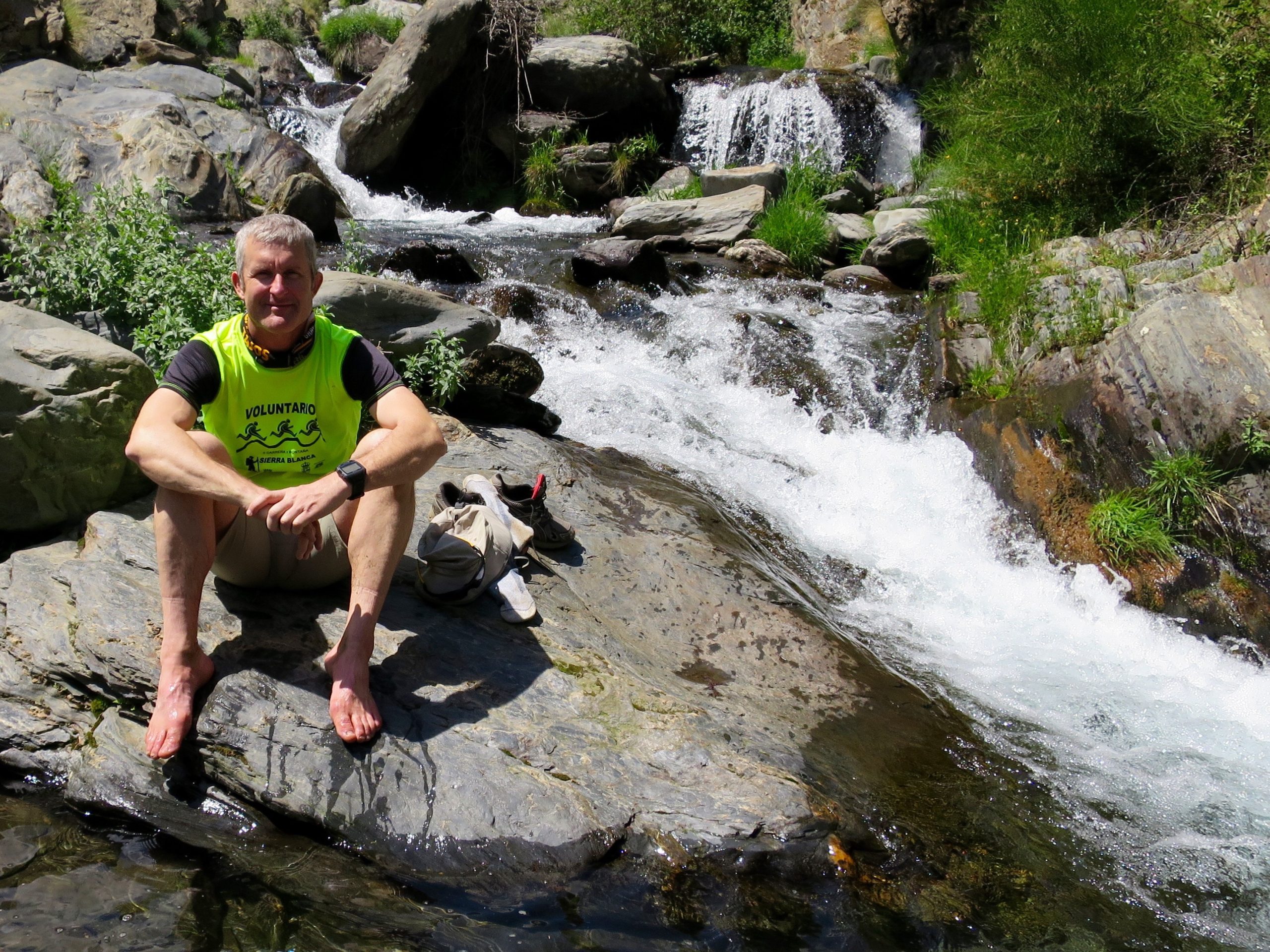 And what better way to end the journey, than an icy cold beer back at the San Juan Restaurant. All in all, it was a wonderful day, and we're looking forward to exploring this area more in the future.
View the Flick Gallery below: