Between July 11 and July 16, the 2016 U14 Spanish National Chess Championship was held at the beautiful Best Western hotel in Salobreña, Spain.
Lance won this category in 2015 as a U12 player, and so although it was his first official year in the U14 category, he actually came into the tournament as the defending champion, and was ranked first by ELO rating among the 151 participants.
After nine rounds of classical play, in which each game can last four hours or more, Lance finished with 7.5 points out of a possible nine, tied with Marcos Lianes and Salvador Guerra. Lance had the highest tiebreak—the average performance rating of one's opponents—and therefore finished first, to become the 2016 National Champ!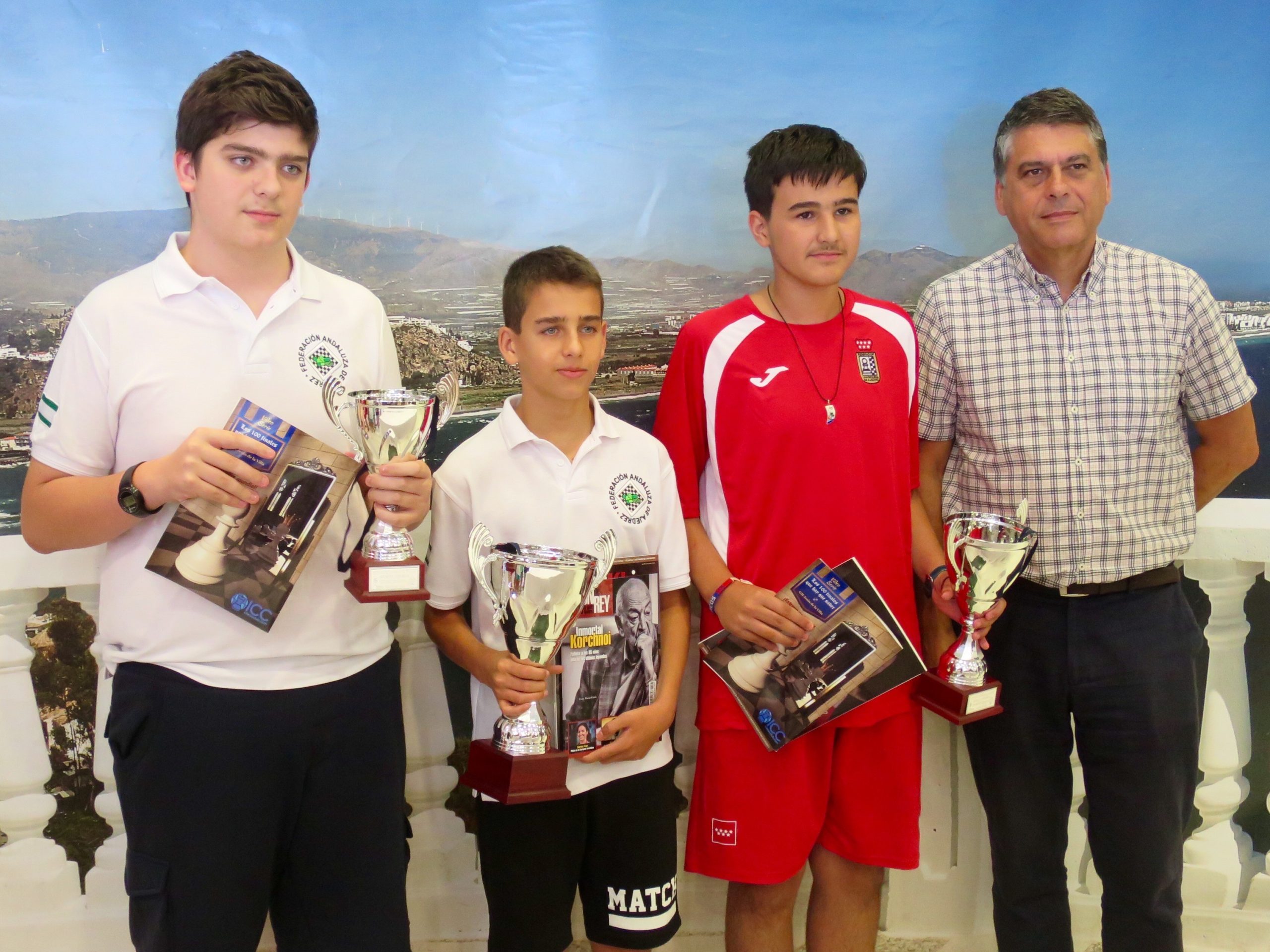 On the weekend after the tournament, as is customary, the rapid-chess championship was also held, with nine rounds played over the Saturday afternoon and Sunday morning. Going into the last round, Lance was tied for the lead with Gabriel Quispe. The two played to a draw, and was joined by Marcos Lianes, who won his last game, to finish the tournament tied with 7.5 points out of nine.
In the rapids tournament, however, the tiebreak wasn't in Lance's favor, and he finished third behind Lianes and Quispe.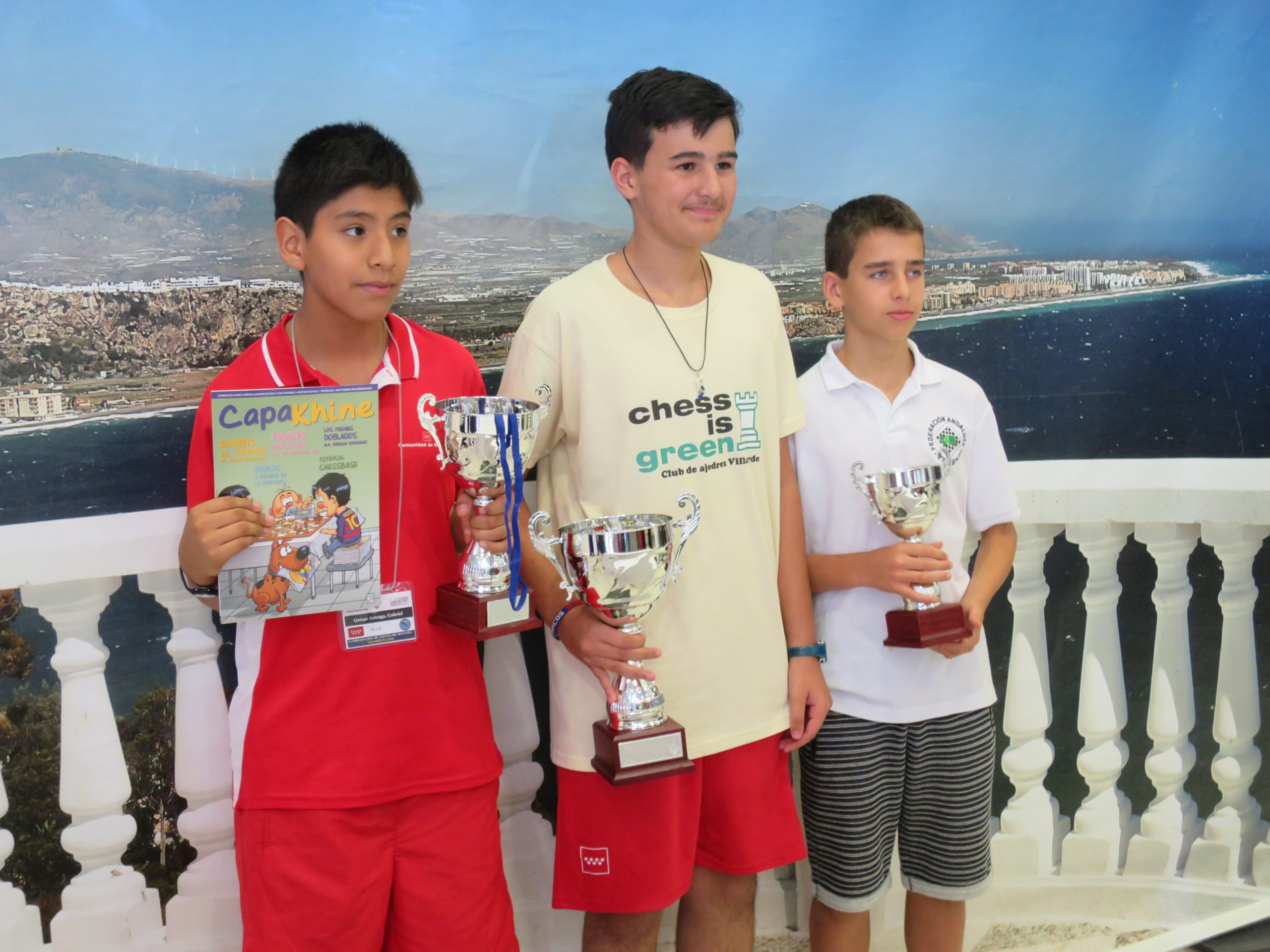 The final results are posted at Info64:
All in all, a great tournament, and now it's on to play the U16 championship, which starts this week.