As a bag addict in continual pursuit of the optimal setup, I've recently updated my daily carry to include a Waterfield Essential Cross-body bag.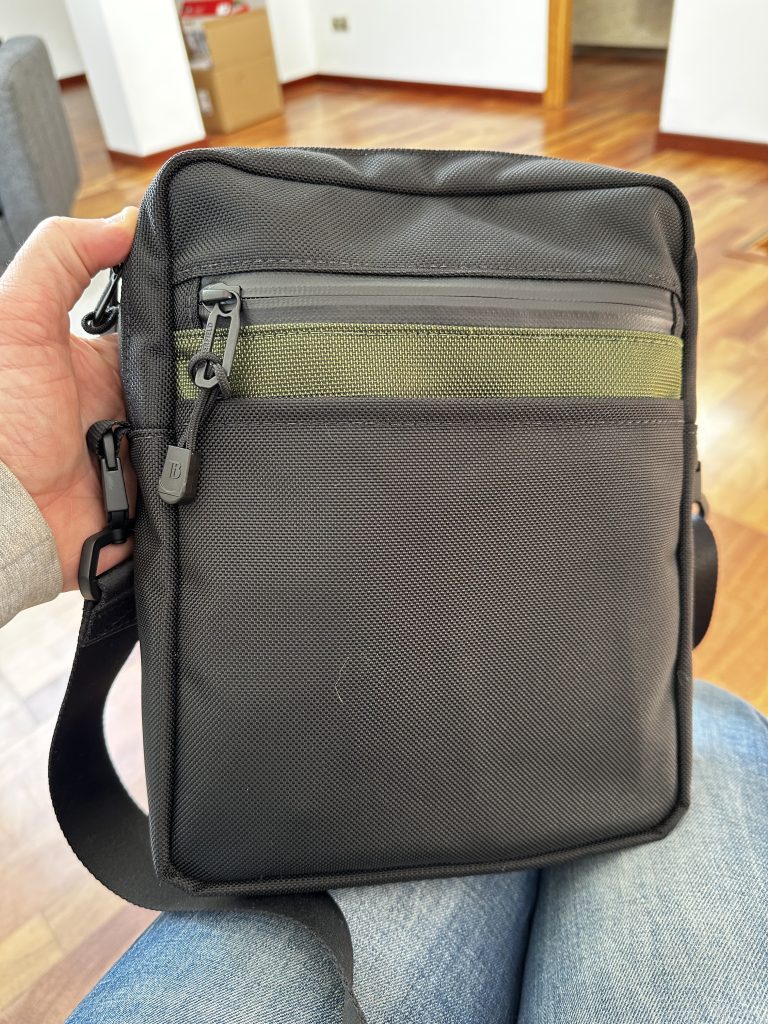 Motivation
Before getting to the bag, it's probably good to mention what it's replacing, and that is, the Tom Bihn Co-Pilot — one of my favorite bags of all time.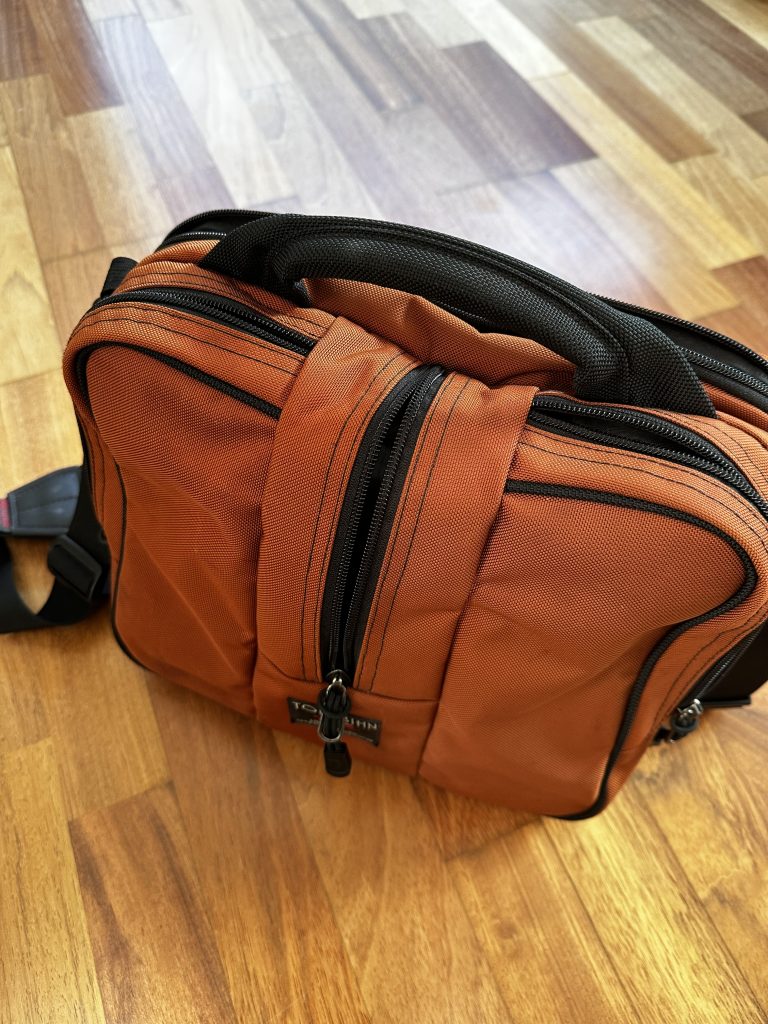 The Co-Pilot gave me hopes of having a single bag, that could satisfy all my carry needs on a daily basis. Here's the two problems I ran into:
One of those needs, is to carry an Apple 14" MacBook Pro. The MBP barely fits inside the Co-Pilot, and only without any protection, which would be a problem if I sat the bag down too hard.
When I'm not carrying the MacBook Pro, the bag always felt a tad too big as a daily carry, going around town, etc.
Facing those issues, I decided to give a try to using two bags:
The new setup
The plan is to use the Waterfield Essential Cross-body bag as my daily carry. Here's what that looks like, and what's inside.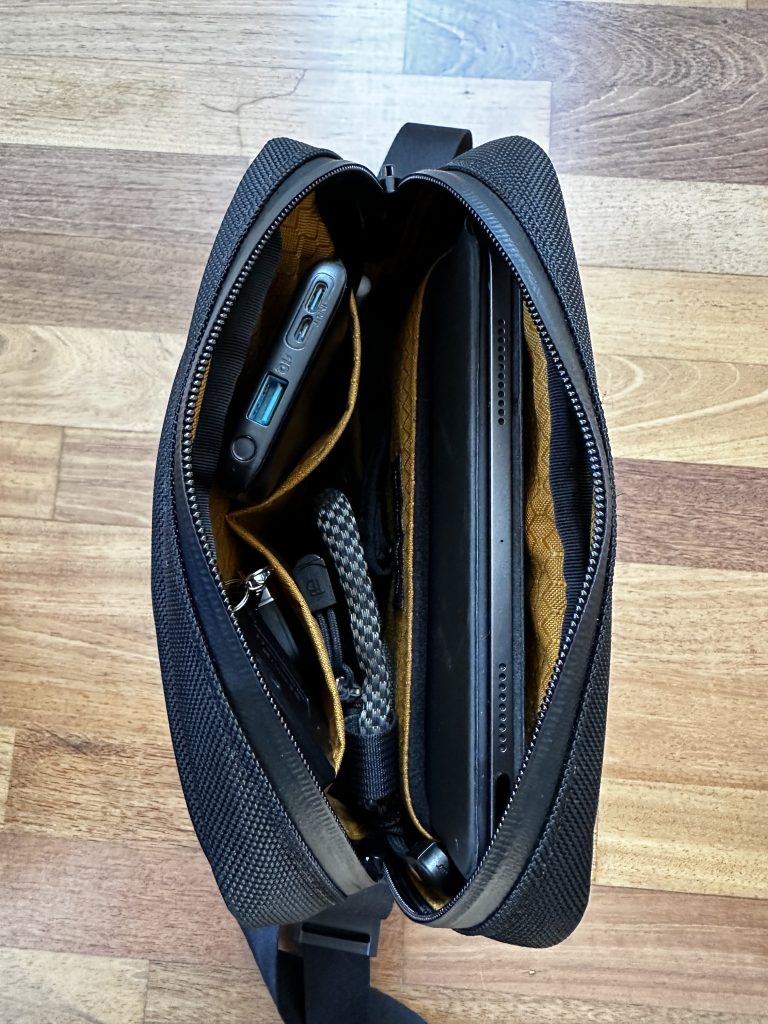 Inside look at the Waterfield Essential Cross-Body for iPad Pro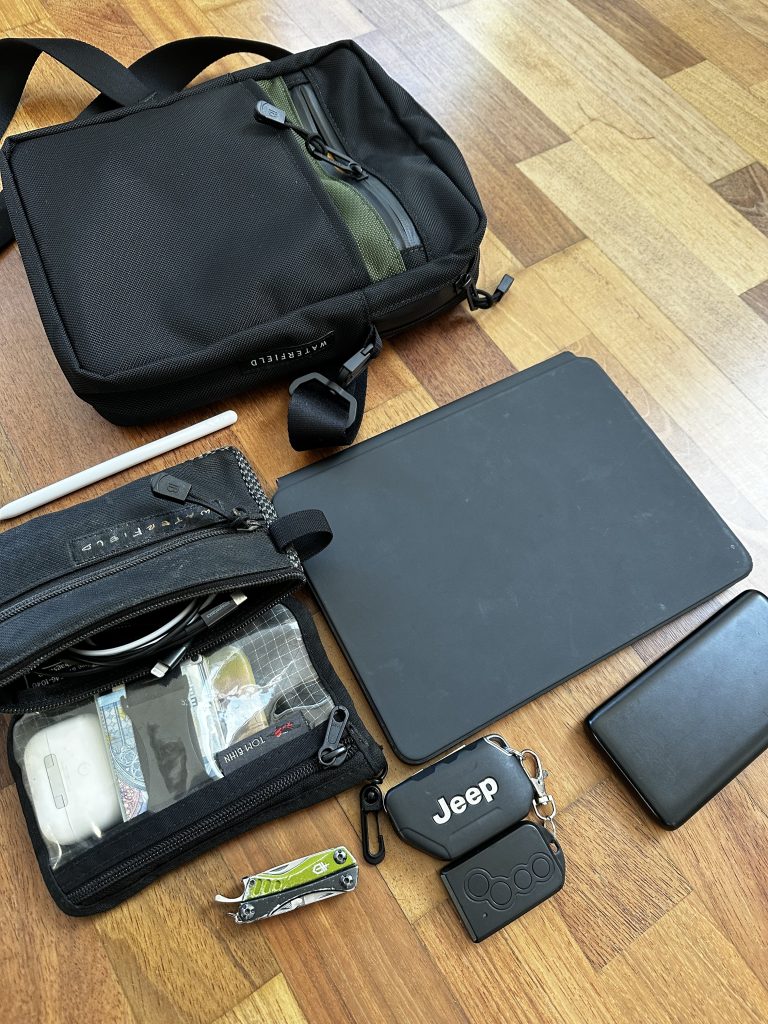 Contents of the bag
11" Apple iPad Pro, with Pencil
Apple iPhone 14 Pro, used to take this photo
Small Anker charger
Small Waterfield bag for essential cables
Small Tom Bihn transparent bag for AirPods, Wallet and change bag.
Small utility tool
A pencil and pen set (not shown)
Sunglasses (not shown)
Keys to jeep
So far, the impression is great! The construction quality of the bag is amazing. Everything fits with just a bit room to spare.
For those times when I need to carry my MacBook Pro, I now put everything into the Smart Alec bag, including the Essential Cross-body bag itself!
Smart Alec bag (with cat hair included)
In-Case ICON sleeve for the 14" MacBook Pro (great protection!)
20,000 whatever Anker batter charger for the MacBook Pro
Anker 45w charger for the MacBook Pro (super small, and includes additional USB-C port)
Old-style wired Apple headphones (for when the AirPods die)
Waterfield transparent medium-sized bag to hold all those bits
Athletic Greens bottle (not shown)
So there you have it, my current setup! A few days in and I'm loving it. We'll see how things progress, with the unfortunate awareness, however, that us bag addicts are never fully satisfied! So watch this space for future updates!