A nice little UI/UX test is the "Squint Test" — i.e. as you look at a screen or interface, squint or defocus your eyes, and see if you can discern the system's structure and navigation.
Let's say you're a Lending Club or Bank of America customer. You're probably going to represent one of the site's more frequently accessing class of visitor, and so it'd be nice if logging in was one of the more efficient workflows.
To simulate the squint test, I've blurred both home pages. Have a look, and see if you can quickly identify the login links at Lending Club and Bank of America.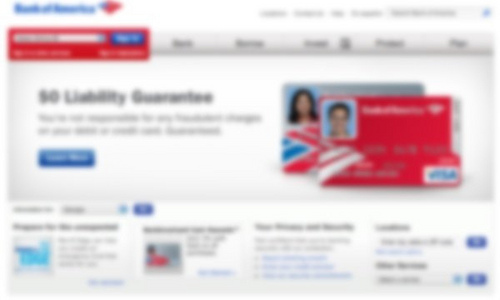 At Bank of America, if you guessed that the login is that big red block in the upper left, you'd be right.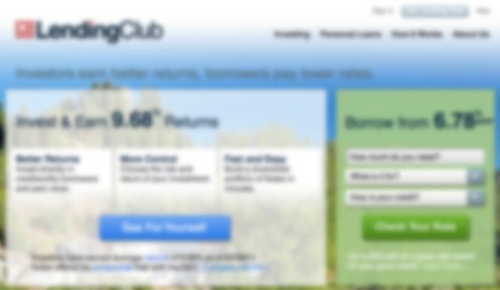 At Lending Club, if you guessed that smallish gray button in the upper right, you'd be wrong; that says "Join Lending Club". iIf you guessed one of those two big buttons in the middle of the home page, you'd be wrong; those are "See for yourself" and "Check your rate" (respectively).
The login, which is probably the most clicked item on the whole home page at Lending Club, is the small text item to the left of the Join button, which reads "Sign in".