Clicking through from Google Finance to an article about Apple at the ValueWalk website, my reading was rudely interrupted by the honking-huge interstitial modal popup window shown below (and impressively "Powered by OptinMonster").
These things are ruining the web in general, but this one was particularly insulting—as to refuse signing up to their newsletter, one has to acknowledge a message that "I prefer investing in the dark".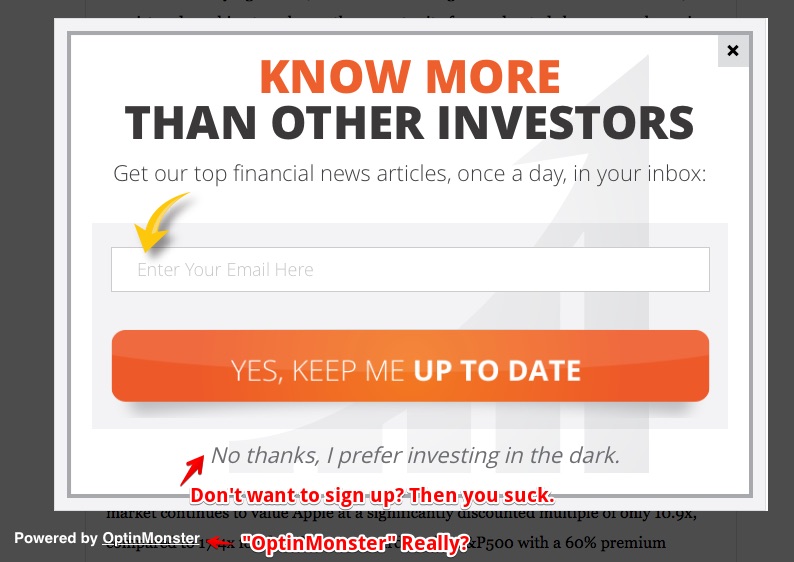 Right — Window instantly closed, and that's the last time I'll be visiting ValueWalk.