Oh, how I hate Intuit. For lack of any decent alternative, I use QuickBooks Online. This morning, when opening the Mac app, I'm notified that an update has happened, and I find this giant un-dismissable block front and center in the UI:

Apparently I've been assigned a "Task" to complete some bloody setup. Clicking, I arrive to this screen: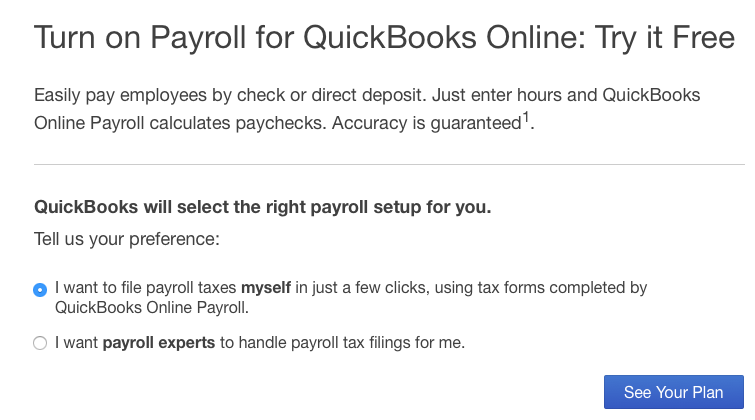 I'm offered two "preferences" for QuickBooks Payroll, neither of which is, "I don't fucking want this service". Leaving the default selected, and clicking, "See your plan" leads to: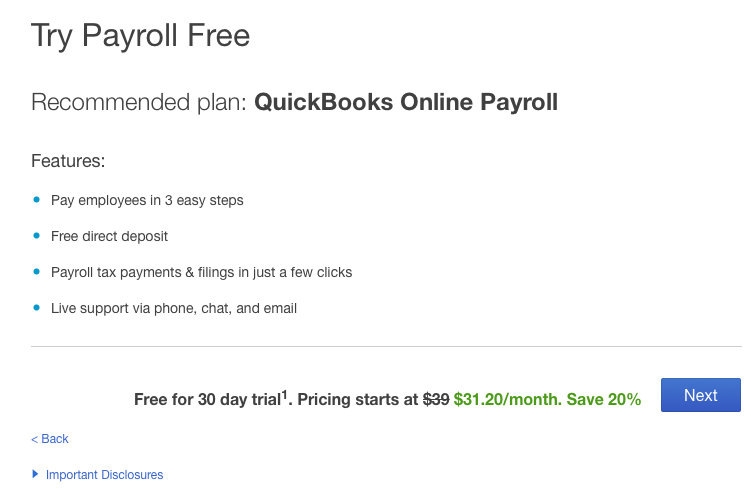 I don't want the "recommended" service, but there's only two links on this screen, "Back" or "Next".
Unbelievably, "Next" takes me back to the home screen of QuickBooks Online, giving the impression that nothing has happened, and STILL there is no way to cancel that giant damn "You have a task" block.
But here's the kicker — An email from Intuit arrives confirming that I'VE JUST SIGNED UP TO QUICKBOOKS PAYROLL for $30 per month, and if I want to cancel I HAVE TO CALL THEM!
So a "Next" button actually signs you up. No confirmation. No, "You're about to make a purchase."
Fuming that I had to spend my time with this, I called, and was told that the subscription has been cancelled. While they couldn't give me a cancellation confirmation code, they did say I'd receive a cancellation email in about 5 minutes. Well, 5 minutes later, here's what arrived: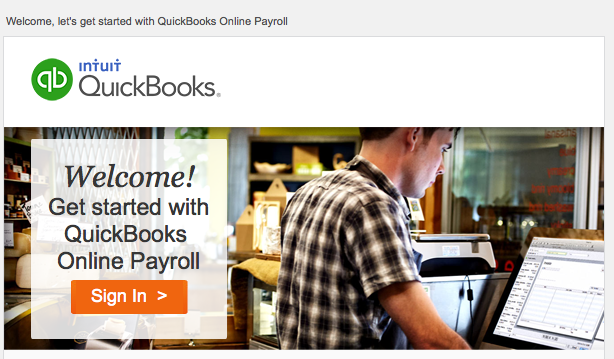 Un. Fucking. Believable.
Reaching out to @QBCares on Twitter, they tried their best to help, and after DMing them my company ID, they did manage to cancel the payroll subscription, and I did then receive cancellation confirmation emails.
But then, unbelievably, 10 minutes after that I received a new set of welcome emails! OMG, and even the @QBCares people were face-palming. They did some more digging and reported it was a "v2" software bug, and they were immediately rolling back to "v1" to fix it.
I will repeat — Oh, how I hate Intuit.