In anticipation of Apple's Q2 earnings call on April 27, 2015, Fortune published some predictions of both professional and indie analysts.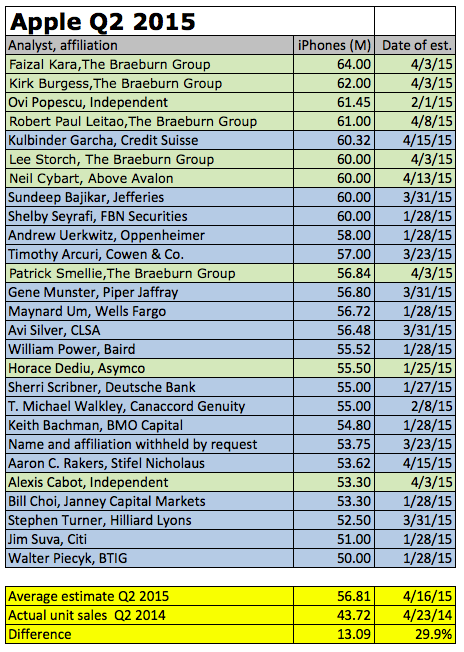 Will be interesting to check back here after the 27th to see how they did.
Update 2015-04-28:
Looking at the numbers:
$58.0 billion in revenue
$13.6 billion in profit
61.1 million iPhone units
So the prediction winner is, indie analyst Robert Paul Leitao. My favorite analyst, Horace Dediu, underestimated the number by 9%.