This morning, my colleague surfed over to Daring Fireball on his iPhone, via the Vodafone Spain 4G network. Here's what he saw — a strange red bar appearing at the top of the screen.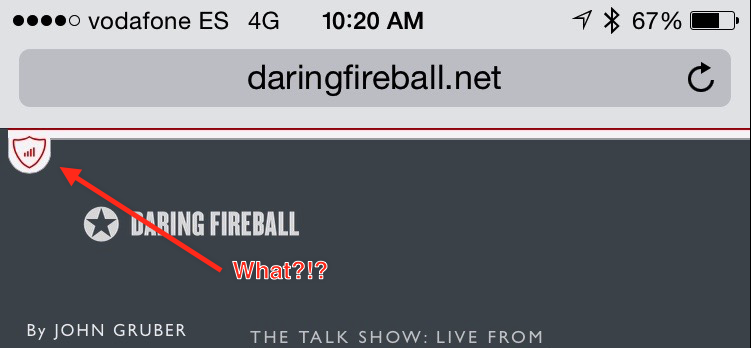 Tapping the bar revealed a Vodafone Spain security slide-over, with a "Service Access" button: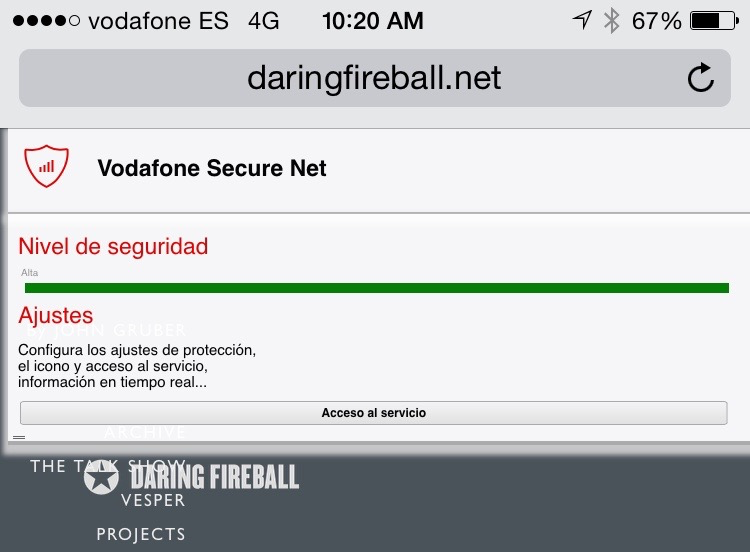 Tapping the Service Access button brings us into the "Vodafone Secure Net" area—completely with the obligatory system error message (it is Vodafone after all)—and providing access to user-adjustable security settings, including file and virus blocks, and the blocking of web pages that Vodafone considers insecure.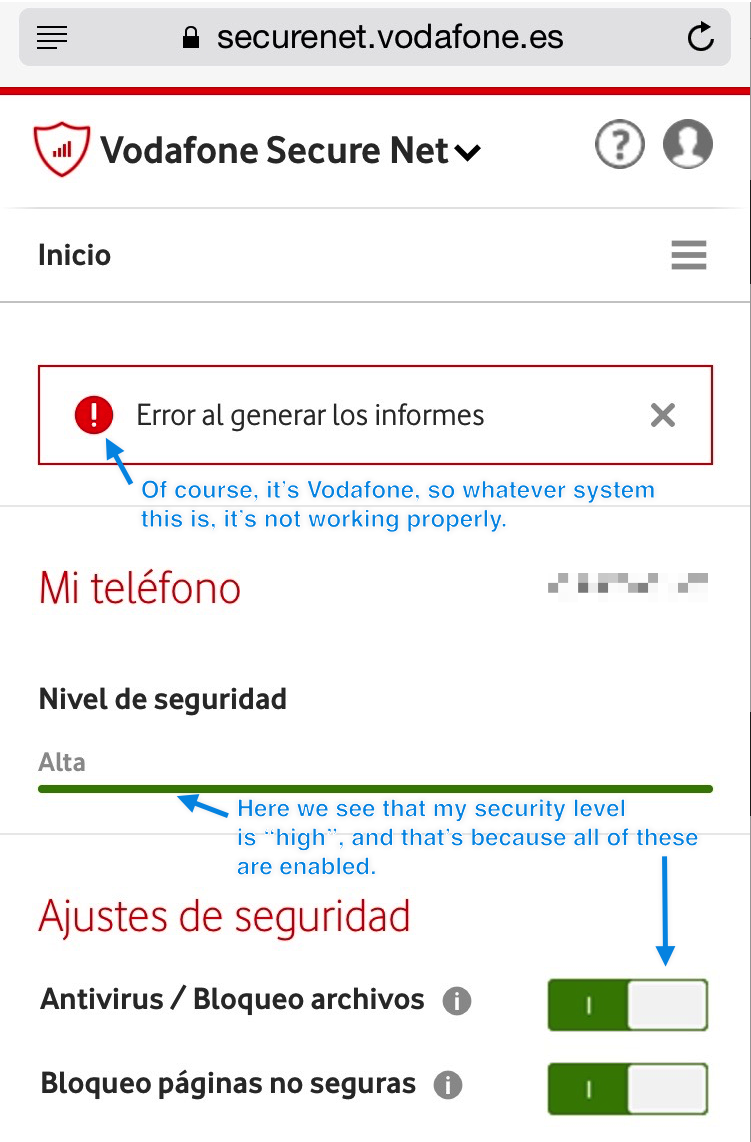 Finally, tapping the hamburger menu icon provides access to an area where a user can view their access records.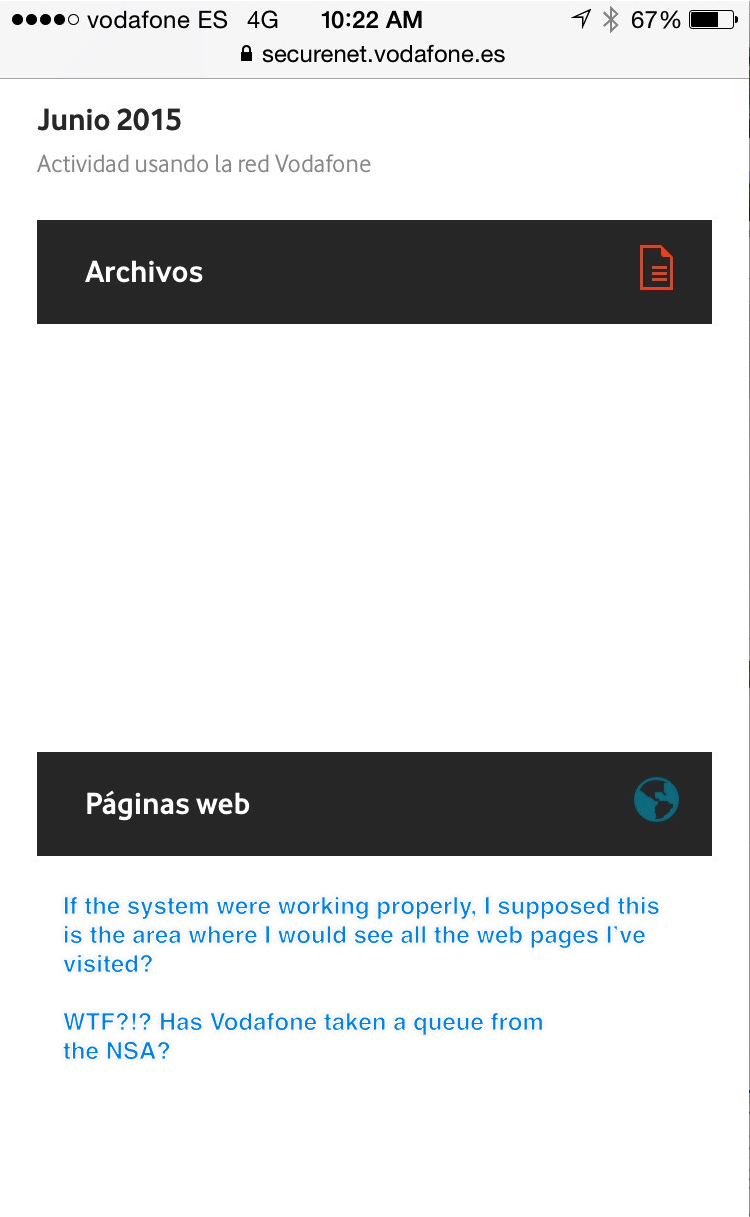 It's currently empty—presumably due to the same system error behind the error message on the first screen—but one thing is clear: The intent of the system is to track and record all the websites I visit using my iPhone, and so Vodafone Spain has become the new NSA.