To give you a sense of life in Andalucia Spain, I present to you the short journey from my office in Marbella, to the small restaurant where I frequently have lunch.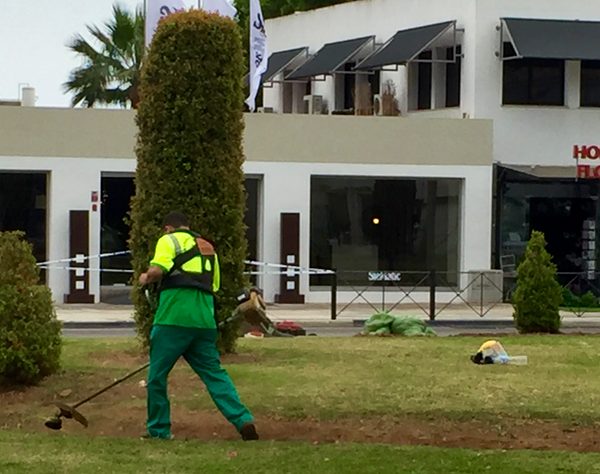 We begin with the city employee doing some trimming. As we all know, safety equipment—i.e. a face shield and ear protection—are best left sitting off in the distance somewhere.
You can also see that the weed-whacker has no shield itself, so I feel fortunate to have made it past without having my life brought to a sudden end with a stone shot through my forehead.
(What's actually surprising about this photo, is that there's not five other city employees watching this guy do his job. My guess is that they're around the corner somewhere on break.)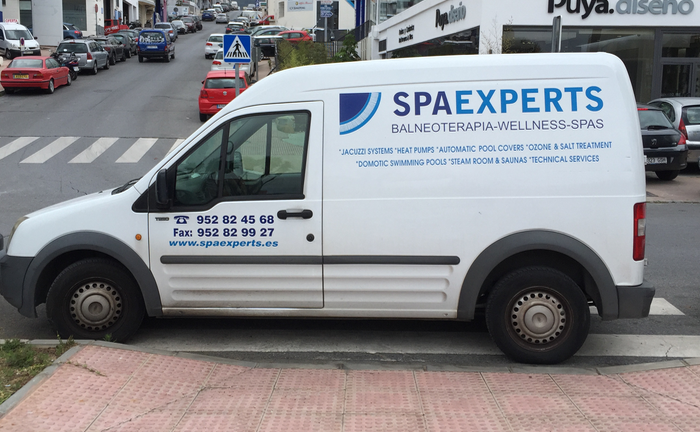 Now it's time to cross the road. But as you can see, the driver of the Spa Experts van felt the zebra pedestrian crossing made an excellent parking place instead. (BTW, this van is parked here nearly every day.)
One last obstacle before arriving at the restaurant—the Mapfre driver evidently forgot what the purpose of a sidewalk is for.
All in all, just another day in Spain.